Popular relationship therapist, Blessing Okoro, also called Blessing CEO known for giving relationship/marriage advice and counseling to people has stated her s3xual attraction is with men and not boys.
This is coming after the relationship coach advised a lady who complained about her boyfriend.
According to the lady, she came crying to Blessing as her boyfriend of nearly three years has never given her money, especially for transport fee anytime she comes visiting. She then came seeking advice on how to let her partner take responsibility, even if it was as simple as paying for her transportation when she visited him.
In the chat shared by Blessing on her Instagram page, responded by telling the lady that she couldn't relate to such a situation because she had never been in that circumstance.
She further explained that the issue is that she is dating a small boy rather than a man.
In talking about her relationship with her boyfriend, Blessing revealed that she has never booked a flight on her own and doesn't know how because her partner always books her tickets, even when she isn't traveling to meet him.
Taking to the caption, she wrote;
"I don't do Boys
I do MEN ….
Never don boys sef, right from my young days, I dislike small small boys, them dey vex me . No offense. Boys can't just stand my mental capacity, they make it hard for me. Transport is a problem haaaaaa"
Take a look at the chat below;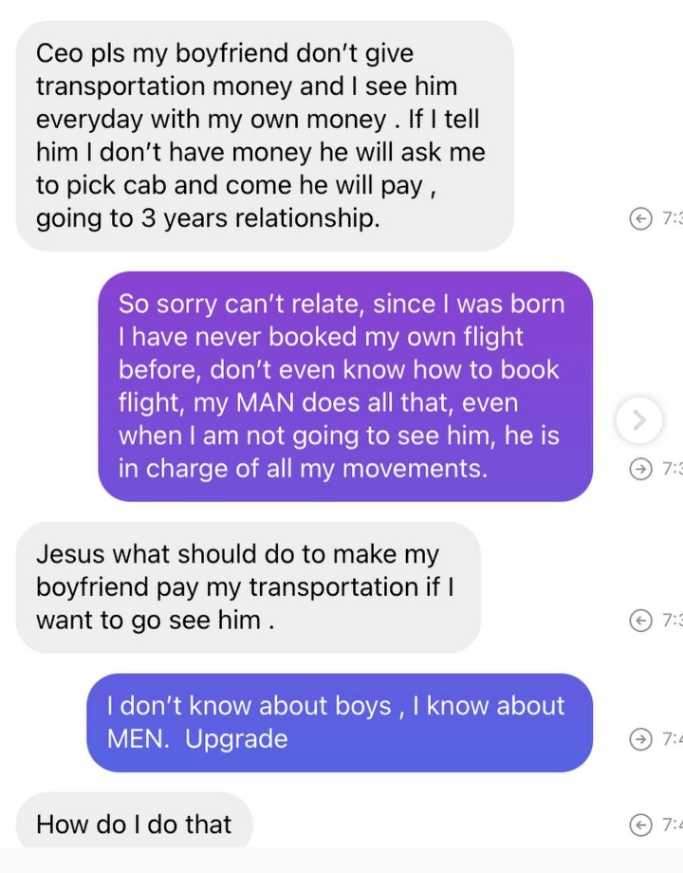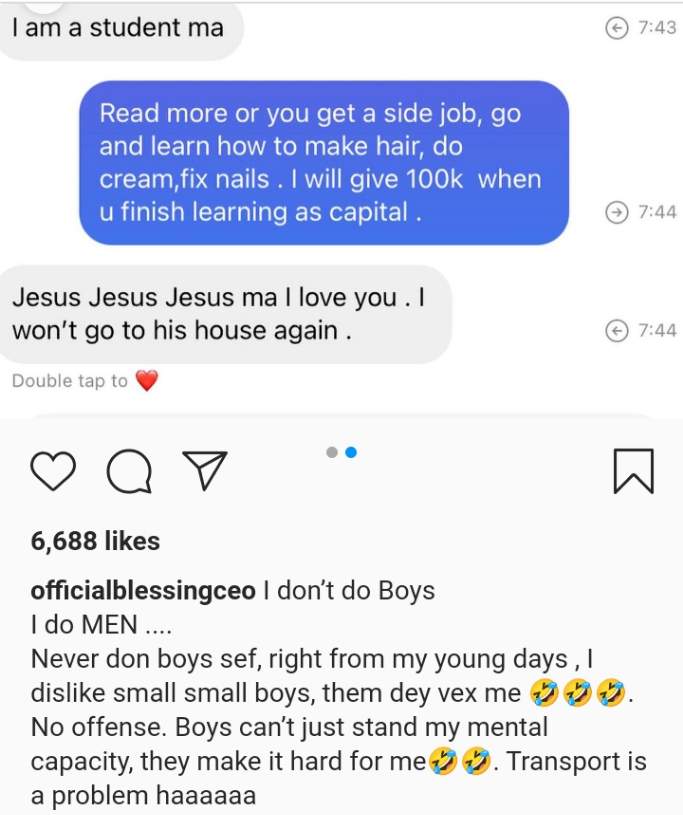 You may like