In Memory Of Gbenga Adeboye (1959-april 30 2003), Mystery Of Wednesday In His Life.
Gbenga Adeboye was born on September 30, 1959, at Ode Omu, Gbongan, Osun state. Nigeria. Although very little is known about his childhood, it is known that the late Gbenga started working as a freelance radio presenter for Radio Lagos where he started a very popular programme which was solely meant for Yoruba audience. The name of the programme which started in 1981 was Funwontan. Later on, clips from the improvised and mostly impromptu shows were cut out and put in nine albums. Some of them include Orisunkunnu 1 and 2, Ph.D Beetle, Funwontan 1 & 2, Oro lati ori ite mimo 1 & 2, Versatility, Aiyetoro, Controversy, Supremacy and Ijinle.
Seun Adeboye, one of the sisters of the late comedian, Prince Gbenga Adeboye, a presenter and a singer, in one of her albums dedicated to her late brother titled 'omo majemu' (covenant child). she narrated all the story of his life, all he went through before he survived and became popular. she talked about his family, social, personal life and his death. she also revealed how Wednesday was so special in the life of her late brother. according to her, he was born on Wednesday 30th sept. 1959, he started his education on Wednesday, he started presenting on radio on Wednesday, his first trip to america was on Wednesday, his first album was released on Wednesday. according to her, most of his achievements were made on Wednesday, he died on Wednesday 30th of APRIL 2003 and was laid to rest on Wednesday 14th may 2003.
His biography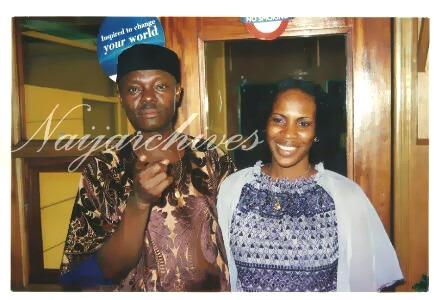 Born on 30th September 1959, at Ode Omu, Gbongan, Osun State, Nigeria. Late Adeboye first worked as a freelance radio presenter for Radio Lagos where he started a very popular programme which catered for Yoruba listening audience titled Funwontan in 1981. This programme was later re-baptised to Gbenga Adeboye in the Mix on Radio Lagos and Gbenga Adeboye in the House on OGBC. While doing these, he cut over nine albums and put them out on cassette, including PhD Beetle, Orosunkunnu 1 & 2, Funwontan 1 & 2, Ijinle Oro lati ori ite mimo 1 & 2, Versatility, Aiyetoro, Supremacy and controversy. Adeboye's popularity earned him several nicknames including Alhaji, Pastor Oluwo and Funwontan, which stuck with him until his death. Gbenga was an activist, orator, prophet as well as a comedian, humorist, entertainer, the pioneer of stand-up comedy in Nigeria who will never make you sad.
Gbenga Adeboye: 6 facts about late legendary comedian
He used his talents to install democracy back in Nigeria through all his works, jokes, and radio programmes. Olugbenga gave up the ghost on the 30th of April 2003 throwing the entire entertainment scene into deep mourning and he was so widely respected and loved that crowds trooped out in candle-lit processions all over south-western Nigeria.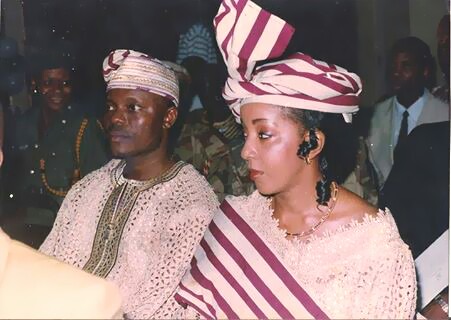 Supposedly, Before Gbenga finally died on April 30, 2003, he made certain controversial statements in a recorded tape. He said that God had called him to glory at a point in his life. According to him, the purpose of his death at that time was to be shown several mysterious things by the Divine. Gbenga claimed that he was later sent back to earth by God because he had to complete an unfinished assignment. As if he knew about his imminent death, the entertainer requested that he be buried with the Bible and a hymn book. "GBENGA ADEBOYE, the funwontan musician, he died, then woke up after several hours jokingly claiming he forgot his hymnbook and bible, but died afterwards".
May his soul continue to rest in peace OLUGBENGA ADEBOYE,
You may like