How Gbenga Adeboye died and resurrected after six hours | Kamal Rahman
In Memory Of Gbenga Adeboye (1959-april 30 2003), Mystery Of Wednesday In His Life.
Gbenga Adeboye was born on September 30, 1959, at Ode Omu, Gbongan, Osun state. Nigeria. Although very little is known about his childhood, it is known that the late Gbenga started working as a freelance radio presenter for Radio Lagos where he started a very popular programme which was solely meant for Yoruba audience. The name of the programme which started in 1981 was Funwontan. Later on, clips from the improvised and mostly impromptu shows were cut out and put in nine albums. Some of them include Orisunkunnu 1 and 2, Ph.D Beetle, Funwontan 1 & 2, Oro lati ori ite mimo 1 & 2, Versatility, Aiyetoro, Controversy, Supremacy and Ijinle.
Seun Adeboye, one of the sisters of the late comedian, Prince Gbenga Adeboye, a presenter and a singer, in one of her albums dedicated to her late brother titled 'omo majemu' (covenant child). she narrated all the story of his life, all he went through before he survived and became popular. she talked about his family, social, personal life and his death. she also revealed how Wednesday was so special in the life of her late brother. according to her, he was born on Wednesday 30th sept. 1959, he started his education on Wednesday, he started presenting on radio on Wednesday, his first trip to america was on Wednesday, his first album was released on Wednesday. according to her, most of his achievements were made on Wednesday, he died on Wednesday 30th of APRIL 2003 and was laid to rest on Wednesday 14th may 2003.
His biography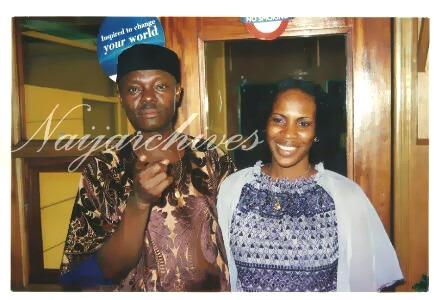 Born on 30th September 1959, at Ode Omu, Gbongan, Osun State, Nigeria. Late Adeboye first worked as a freelance radio presenter for Radio Lagos where he started a very popular programme which catered for Yoruba listening audience titled Funwontan in 1981. This programme was later re-baptised to Gbenga Adeboye in the Mix on Radio Lagos and Gbenga Adeboye in the House on OGBC. While doing these, he cut over nine albums and put them out on cassette, including PhD Beetle, Orosunkunnu 1 & 2, Funwontan 1 & 2, Ijinle Oro lati ori ite mimo 1 & 2, Versatility, Aiyetoro, Supremacy and controversy. Adeboye's popularity earned him several nicknames including Alhaji, Pastor Oluwo and Funwontan, which stuck with him until his death. Gbenga was an activist, orator, prophet as well as a comedian, humorist, entertainer, the pioneer of stand-up comedy in Nigeria who will never make you sad.
He used his talents to install democracy back in Nigeria through all his works, jokes, and radio programmes. Olugbenga gave up the ghost on the 30th of April 2003 throwing the entire entertainment scene into deep mourning and he was so widely respected and loved that crowds trooped out in candle-lit processions all over south-western Nigeria.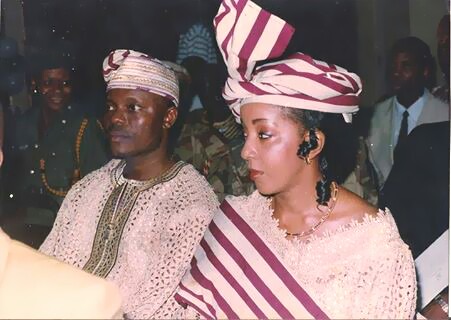 Supposedly, Before Gbenga finally died on April 30, 2003, he made certain controversial statements in a recorded tape. He said that God had called him to glory at a point in his life. According to him, the purpose of his death at that time was to be shown several mysterious things by the Divine. Gbenga claimed that he was later sent back to earth by God because he had to complete an unfinished assignment. As if he knew about his imminent death, the entertainer requested that he be buried with the Bible and a hymn book. "GBENGA ADEBOYE, the funwontan musician, he died, then woke up after several hours jokingly claiming he forgot his hymnbook and bible, but died afterwards".
May his soul continue to rest in peace OLUGBENGA ADEBOYE,
You may like
Tinubu Hangout: Again, Tosin Adeyanju, Mai Agogo bag awards of excellence
The All Progressive Congress (APC) Women under the aegis of Capacity women presented awards of excellence to the Convener of the pre-inaugural Hangout, Tosin Adeyanju and the co-Convener, Dr. Mai Agogo.
The award was presented on Monday at the Day 57 of pre-inauguration hangout of the supporters of Bola Tinubu, the president-elect.
The award according to the leader of the group, Hajia Zainab Arome Ibrahim, is in recognition of their undaunted efforts and Continuous Contributions to the Successes of the APC.
"For all your effort in ensuring Tinubu/Shettima mandate emerged at the 2023 presidential election.
We also want to thank you for your sacrifices, the sleepless nights, under the sun, and in rain and also in putting Pre-Inauguarantion hangout together with it's beautiful results.
"Most importantly we want to thank you for protecting the APC mandate even After the 2023 election, as we are fully aware of all your efforts." She said.
Ooni unveils latest wife, Olori Akinmuda
The Ooni of Ife, Oba Adeyeye Enitan Ogunwusi, has unveiled his latest wife, Opeoluwa Elizabeth Akinmuda.
The king reportedly took his sixth wife sometime in May and is set to officially welcome her into his Royal Palace of Oodua in Ile-Ife.
Invitations for the Thanksgiving service and reception of the new queen have all reportedly been sent out. Major dignitaries in the country are expected to attend this grand event. The event is scheduled to hold on Saturday 20th May 2023.
The event will be preceded by the traditional entry of the Queen into the ancient Ife Oodua Palace of Ile-Ife this Thursday.
The couple reportedly tied the knot on May 10th, 2023.
Recall Oba Enitan Adeyeye, is already married to five other women namely; Olori Mariam, Olori Tobi Phillips Ogunwusi, Princess Ashley Adegoke, Princess Ronke Ademiluyi and Temitope Adesegun.
Punch
BREAKING: Police arraign Seun Kuti for assault in Lagos court
The Lagos State Police Command has arraigned Afrobeat musician, Seun Kuti, before Magistrate Adeola Olatunbosun of a Magistrate's court sitting in Yaba, Lagos State.
The defendant was charged with assault on a police officer, an offense contrary to Section 356 of the Nigerian Criminal Code Act.
The police prosecutor, S. A Adebese, prayed the court to remand the defendant for 21 days pending legal advice from the Directorate of Public Prosecutions.
However, the counsel led by Femi Falana, SAN, begged the court to not remand his client, stating that he was not aware of the remand application.
The PUNCH had reported that a viral video of Seun Kuti assaulting a police officer on the Third Mainland Bridge in Lagos State emerged on Saturday.
Kuti had turned himself in at the Lagos State Police Command, Ikeja on Monday, following an order for his arrest by the Inspector-General of Police, Usman Baba.
He was later transferred to the state's Criminal Investigation Department, Panti, Lagos.
Punch