Rise And Fall Of Ajala The Traveler
Ajala The Traveler
Luck rules our lives and what the future holds for us is certainly unknown to anyone, the best prayer we all should always have on our lips is that "May our future be better than our past". Like the Yoruba's would say -"Alejo l'owo"- meaning Money is a stranger, if you are chanced to have it, take good care of it like a lady fresh from puberty which means "Spend it wisely" because you don't know what tomorrow holds.
Moshood Adisa Olabisi Ajala, popularly known as Ajala the traveller in his hey days, wanted to capture the world but was eventually consumed by his passion.I know many must have been hearing the name "Ajala The Traveller" but you do not know who and how he got the name. Chill while i take you through the life of this great man who was one of those that put Nigeria on World map.
Ajala The Traveler was born in 1934 in Ghana, into a Nigerian Polygamous home, of 30 Children and four wives. He was the 25th child of his father. They relocated back to Nigeria, when Olabisi was an infant and he had his secondary education, at the Baptist Academy, Lagos and the Ibadan, Boys High School, Ibadan.
At the age of 18, Olabisi proceeded to the United States of America, to further his education. In those days travelling abroad was easy. It was either USA or the United Kingdom. He was admitted into the university of Chicago as a pre-medical student whose dream was to become a medical doctor and return to medical practice in Nigeria cum to open people's eyes to the fact that traditional medical practice is fetish as he detests the practice.
Not long after he got to the states, he seems to be interested in something else which seems to be bigger than Medicine to him, to become a traveller and perhaps, travel around the world. He abandoned medicine, for a street life. In 1952, he became an instant star, when he went on a lecture tour across the United States of America, with his bicycle and stunning Yoruba Agbada outfit, with a matching cap to fit.
He travelled from Chicago and covered about 2, 280 miles in 28 days, ending in Los- Angeles. The success of this trip, encouraged him to explore the world further and he became a self-appointed Nigeria's cultural ambassador, to showcase Nigeria and educate Americans about the prospects in Nigeria and that Africans, then the whites thought Africans walk about naked or covered in leaves and loin clothes.
Ajala visited about 87 countries, with a Scooter Vespa motorcycle in six years. He visited countries such as Israel, India, Australia, Iran, Russia, Ghana, Cyprus, Egypt and so on, where he met some of the greatest leaders in the world, such as Gamal Abdul Nasser of Egypt, Jawaharlal Nehru of India, Niki Khrushchev of the USSR, Mohammed Ressa Shah Pahlavi of Iran. He had movie relationship with Ronald Reagan who later became president of America and visited Sir Abubakar Tafawa Balewa, the then Prime Minister of Nigeria and many more eminent people across the globe.
Ajala's endeavour, exposed him to the world of movies. He featured in the movie- "White Witch Doctor", produced by the 20th century fox motion picture with a bumper payment of 300 Dollars per week. He played the role of "Ola"- a companion of "Loni", a famous African hunter, played by Roberts Mitshun. In 1955, he signed a movie contract with the Eagle Lion's studio of Hollywood. He had several television appearances in impeccable African traditional attires. He was attractive, handsome and charismatic and he became an instant attraction, to so many women. His marital exploits, features different women across the globe.
The year 1953 was like a festering sore for Olabisi Ajala. He was arrested on the charges of forgery, grand theft and worthless cheque by the police. He pleaded not guilty to the charges, but rather claimed he was also duped by an ex banker- Arnold Weigner. The court sentenced Ajala to one-year jail term and immediate deportation after service of sentence. The sentence was aggravated for the fact that Ajala had abandoned his studies at the Santa Monica Junior College and the student Visa had been invalidated for lack of regular school attendance. Olabisi Ajala refused deportation and protested to the immigration authorities in the United States and that he would be killed by his father, if he was deported back to Nigeria on the grounds of tribal execution.
To make good his protest against this deportation order, he climbed an 80- Foot radio tower, where he screamed that he would jump rather to death than being deported. He protested on the tower for about 24 hours, turning deaf ears to the pleas of the immigration Authority and passers-by. He eventually caved in to the pleas, by scaling down from the high tower and jumping down from the heights of about 15 Feet. He was lucky to have sustained a sprained back. After the tower episode, he embarked on a strike, which he termed a 30-day Ramadan fasting, that he had to observe, as a devoted Muslim. Despite all these protests and desperate efforts to stay in America, Ajala was flown to London, instead of Nigeria. He had earlier wished to be flown to Canada, but the Canadian immigration, did not approve his application.
Ajala The Traveler in his mid-life, was an advertising and entertainment guru. He was a very notable publicist. He promoted the music of many Nigerian musicians, including Chief Sikiru Ayinde Barrister, with whom he later had a brawl where he sued Barrister to court. Ajala, as Ayinde's music promoter, had helped Barrister to organise Media promotion and also played major roles in securing shows for Barrister. Ayinde Barrister, felt that Ajala was too exploitative, unbending on his numerous demands and bills. Ayinde Barrister, felt the only way he could extricate himself from Ajala's numerous demands, was to wax an album, where he called Ajala fine bara (beggar).
Ajala The Traveler felt highly embarrassed, insulted and defamed by the "fine bara" album and also saw it as a huge damage to his integrity. Fine Bara, suddenly became his nickname. The innuendo was striking and direct. Ajala had to go to court to sue Barrister for defamation. Chief MKO Abiola, Chief Ebenezer Obey, Alhaji Buari Oloto and M. Ola Kassim, had to intervene, to mitigate the crises from further degeneration and an armistice was signed between the warring parties, as a cessation of hostility.
Ajala The Traveler, following this spirit of settlement, filed a notice of discontinuance in court and he withdrew his suit. Sooner thereafter, Ajala's influence, popularity and fame began to wane. Olabisi Ajala could no longer sustain the life of opulence, showmanship and glamour. He had no building he could call his own and he had to relocate to a rented apartment in a two-storey building on Adeniran Street, Bariga, Lagos. To get to Ajala's dingy apartment, you need to climb two stairs of the top floor and you would be confronted with the way life had treated this globe trotter.
Ajala suffered an irredeemable stroke. It was a yearlong sickness in pain, agony and melancholy. Alhaja Sade, who then lived in Ikotun, a suburb of Lagos and his numerous children scattered across the globe, could not save the situation, except Olaolu, who was then a teenager, then in Baptist Academy, Bariga, Lagos and Bolanle, who was also in secondary school tendered him. Ajala could not take adequate care of himself, because he had no money and the stroke became terribly worst and devastating until he breathed his last. The lesson learnt is that when fortune and opportunities smile on you, they must be held with a hand of steel and never allowed to slip off. Ajala perhaps, returned the smile with an unwelcoming and uncaring mien, and thus, a life that ended tragically on the 2nd of February, 1999, at the general hospital Ikeja Lagos, as a result of paralysis from stroke at the age of 65 years.
You may like
7 Things To Do If You Love Someone
1. Let them know
The majority of individuals have a tendency to keep their love to themselves rather than expressing it, most likely because they are afraid of how the other person could respond if they were to know about this revelation. Love is not something that should be confined and, in fact, should be allowed out of our system in the hopes of confirmations and joyful times to come with the person we are in love with. This is precisely where they all go wrong; love is not something that should be contained. When we give in to our fears and choose to repress our feelings of love, we commit an act of self-injustice and place an unreasonable amount of emotional strain on ourselves. Therefore, if you have feelings for another person, you shouldn't wait around, you shouldn't allow them to be with someone else, and you should simply come right out and tell them that you love them.
2. Don't be demanding
When we start to become not just simply possessive but also demanding in our love for one another, we have reached the point when the majority of romantic relationships end in failure. When it comes to interpersonal connections, the idea of having one's own personal space is of the utmost significance. The instant you overstep your imagined bounds and start to become clinging and inquisitive in the lives of the person you love is the time that they will start to feel bothered by you. This is because you have caused them to get irritated by you going beyond those boundaries. Don't leave them hanging by not taking an interest in their lives, but at the same time, don't constantly interfere in what they're doing either. Acquire the skill of maintaining your equilibrium.
3. Be yourself
We have all spent our entire lives being told variations of the phrase, "don't change who you are for other people." In the same vein, when you're in a relationship, your primary objective should be to just be yourself. Allow the other person to fall in love with the real you rather than the person you are trying so hard to be, and when they do, you will know that this love and this relationship that you are in is authentic in every way. Allow them to see you in your natural state, whether it be without makeup, when you have the illness and a runny nose, when you are stressed and fatigued, etc., so that they may fall in love with the real you.
4. Friendship is key
By bringing up the idea of friendship within the context of a romantic relationship, we are in no way suggesting that you have to be friends with a person before you can fall in love with them; while this may sound like a wonderful scenario in theory, in practise, things aren't quite so straightforward. You should be able to chat to your spouse, play pranks on them, and enjoy their company in order to have friendship in a relationship; this will ensure that you feel comfortable even when things go difficult since you will know that your friendship with your partner will not change.
5. Commitment, commitment and commitment
When either you or your partner cheats on the other person in the relationship, that is when you will realize that you are not meant to be in this partnership. Therefore, if you are in love, you need to understand how to maintain a one hundred percent devoted relationship. You cannot hold this against your spouse unless and until they are persistent and vice versa. The reality of the matter is that we are all human, and the majority of men and women in today's society will catch a sight of someone of the opposing gender while they are out and about. You should make every effort to steer out of these kinds of predicaments and keep in mind that if your spouse loves you deeply, they won't even entertain the idea of hanging out with anybody else.
6. Give love
When you are in a relationship, one of the most essential things for you to do is to demonstrate that you are capable of giving love as well as receiving it. Do not put off telling your significant other that you love them until they have performed an act of kindness for you, such as buying you a gift or doing an errand that you had asked them to do, or until they have fulfilled any other of the aforementioned scenarios. You shouldn't expect anything in return for the spontaneous displays of affection you give to them, but you should still show them love. Allow them to love in a natural way, and work on learning how to love in a natural way yourself. Don't hold it against them if they make errors; instead, have a conversation with them about it. The best way to receive love is to first learn how to offer it.
7. Everyone has flaws
Nobody is flawless; I'm not perfect, you're not perfect, and neither is the person you're in love with; in fact, none one of us is perfect. In spite of the fact that your boundless love may lead you to mistakenly assume that your lover is the very definition of flawlessness, you should be aware of the fact that this assumption is derived from your emotional state rather than from your rational one. The person who is the love of your life, like any other human being, may make errors, including dumb ones at times; but, you should learn to talk things out with them rather than violently responding to their transgressions. Discuss the issue in question, listen to their point of view, and then then come to a conclusion. Don't set your sights so high on achieving perfection.
These countries allow women to marry more than 1 man
Here are countries that are cool with having more than one partner.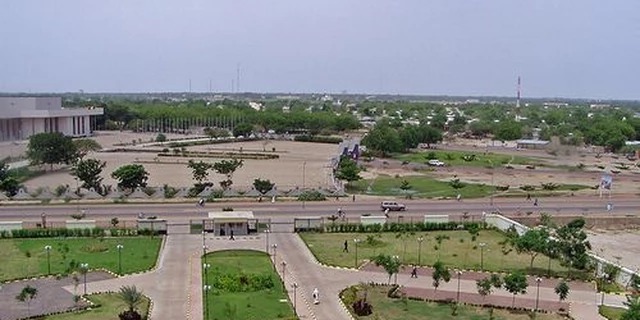 While most countries are only open to monogamy and polygamy forms of marriage, a few cultures around the world permit polyandry, allowing a woman to marry more than one man.
The idea of a man marrying as many women as possible isn't uncommon in many parts of the world. However, it is also not unusual for women to marry more than one man at a time. It may be rare, but it is certainly not prohibited in some countries and cultures around the world.
Although according to a few research, the practice has been put to an end in some countries. There are a few countries where it is still practiced to date.
According to such cultures, it is believed that when a woman marries more than one man, it limits the population growth of humans, while improving child survival.
While polyandry isn't explicitly prohibited or forbidden under the law in Kenya, it's not an uncommon practice.
Polyandry marriage in Kenya was first heard of in 2013 when two men got tired of fighting over a woman and decided they were both going to get married to her.
The good part is that she couldn't even make up her mind on which man she wanted, so it was a good reason to marry all three of them.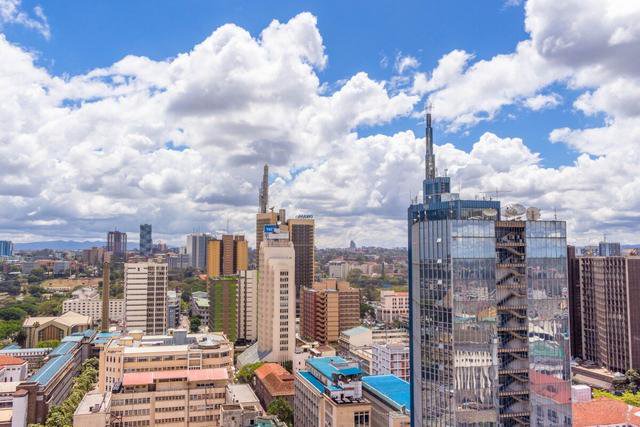 Polyandry is quite popular in the Nothern parts of India by Paharis in the Jaunsarbawar region and some parts of Kinnaur, Himachal.
This practice started with the descendants of Pachi Pandavas (five brothers who married the Draupadi, the daughter of a king, King Pachanla), who believed it was their duty to carry on with the family tradition.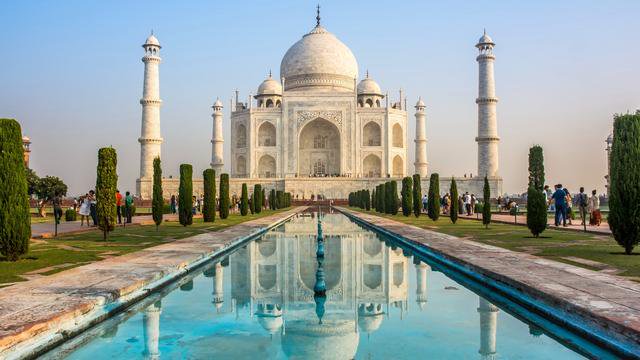 3) China
Most of the families in the Tibet tribe of China are poor, so polyandry marriage is mostly encouraged to the challenges of dividing their inheritances among all the offspring of separate fathers. This way, they get to keep their properties whole rather than splitting.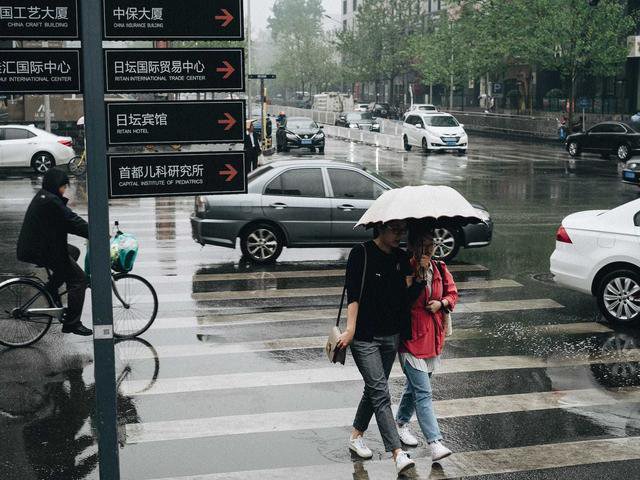 And last but not the least… Chad
This African country also believes in polyandry. It is legalized and common even among the Christians there.
PULSE NG
5 Foods That Can Cleanse Your Bladder & Flush Out Infection
An essential part of the urinary tract is the bladder. It is a crucial pear-shaped organ that is made up of expanding sections that holds urine till it is expelled from your body. The bladder can extend from approximately two inches to over six inches long, depending on how much liquid it is holding.
According to WebMD, here are 5 foods that can cleanse bladder and flush out infections:
1. Garlic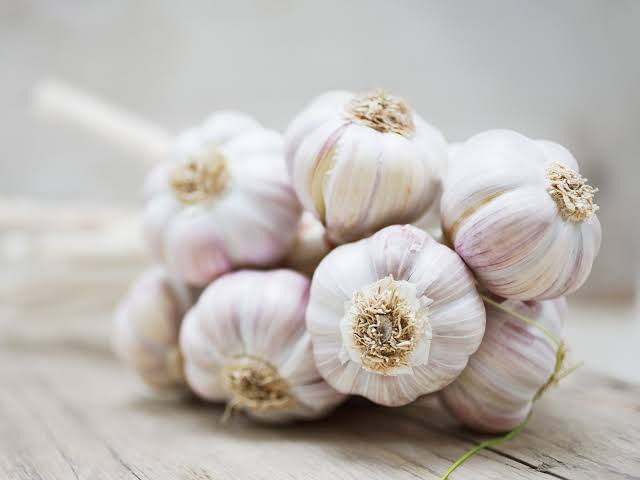 Garlic is a great way to avoid UTIs and keep your bladder as healthy as possible. Fortunately, garlic can be eaten in a variety of ways and is an excellent addition to many dishes made at home. Additionally, it can be made into a delicious salad or vegetable dressing.
2. Banana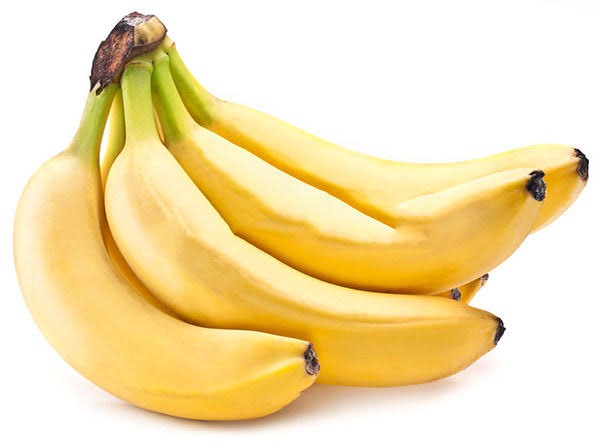 Bananas can help you keep regular bowel movements and clear your urinary tract due to their high potassium and fiber content. If you don't have regular bowel movements, your intestines may expand, which could put pressure on your urinary system. This added pressure inhibits urine flow, which could result in ongoing urinary problems. Additionally, because bananas are a non-acidic fruit, they won't irritate your bladder while still giving you the nutrients you need for a balanced diet.
3. Berries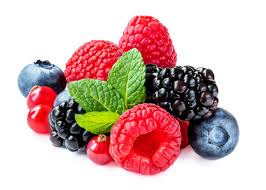 Because of their high quantities of antioxidants and low sugar content, berries are among the greatest fruits you may consume frequently. While cranberries are the berry kind that is most frequently utilized for bladder health, other berry varieties have similar effects. High vitamin C content in strawberries, raspberries, and blueberries can help your bladder fight off harmful bacteria.
4. Nuts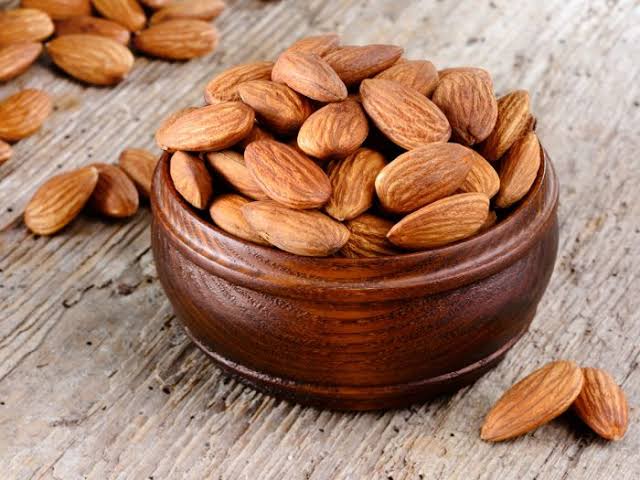 An excellent source of protein and heart-healthy lipids, nuts are a heart-healthy food. While the majority of nuts are harmless to the bladder, some nuts can irritate it. Stick to almonds, cashews, and peanuts for the best selection.
5. Potatoes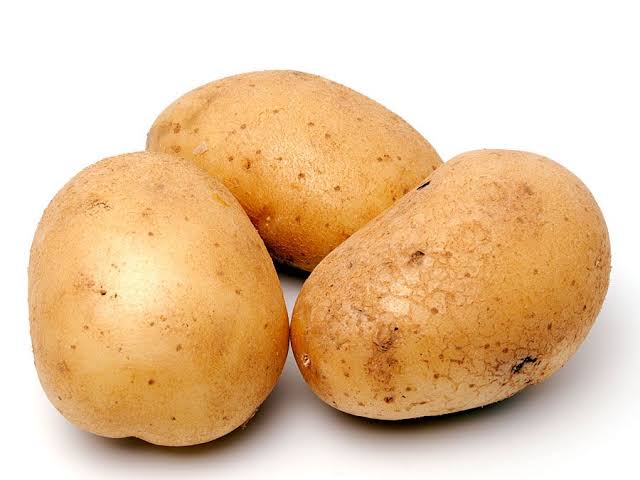 Potatoes are the greatest choice if you're seeking for a comfort food that won't aggravate your bladder. They are really adaptable and a wonderful dish to consume as the weather begins to cool. Additionally, there are over 4,000 different potato kinds in the world, giving you a wide range of flavor possibilities. Regular russet potatoes and sweet potatoes are the greatest varieties of potatoes for your bladder.