'King of Thieves' makes N170m in 3 weeks
A Nollywood Actor, Femi Adebayo, says his new epic movie, titled 'King of Thieves' known as Agesinkole, generated over N170 million in its first three weeks premiere at the cinema.
Adebayo disclosed this in an interview on Sunday in Ilorin.
He said the movie, which cost him several millions of naira to produce, made over N43 million in three days at its first opening at the cinema despite being the Ramadan period.
StarTimes celebrates Femi Adebayo's feat as King of Thieves hits cinemas
RMD, Ozokwor, Omotola, Kelani, 27 Others Named Most Influential People In Nollywood
'Heaven On My Mind' is not a Christian film but a human story – Uche Jombo
The popular movie producer, cum lawyer and actor, said that the plan was to leave the film at the cinema for two months where it was expected to make not less than N200 million.
Nollywood actor and producer, Femi Adebayo in King of Thieves movie.
"In the history of Nollywood, no movie has ever made N43 million in three days of its opening at the cinema, that is an amount of money some movies will make in three months.
"The movie has actually paved way for many providers and producers that are producing indigenous contents," ho said.
Adebayo, who disclosed that the movie took him more than a year to produce, said it was a huge success and that he least expecting the acceptability of the work.
He said the movie was his first traditional film, adding that it has always been his dream to produce that kind of movie for so many years in the industry.
"The plan was to do a huge movie that will remind people the beauty of Yoruba culture and I waited till it was time.
"My intention was to showcase the beauty of Yoruba culture to the entire world and at the same time to be able to say one or two things about the society, especially our leaders.
"When I was much younger, I had the opportunity to see the beautiful works of Albert Ogunde, he showcased that beauty in Yoruba culture being a Yoruba man," Adebayo said.
Talking about the challenges faced during the production of the movie, Adebayo said he had to embark on a wide research on Ifa as a Muslim.
He further said that finding a location to shoot the film took them a lot of time.
"I saw everything that fascinated me in the location we later got, the village, the river.
"I saw almost 70 per cent of my movie in there even though we had to build more, our caster crew were scared because of insecurity and we had to beef up security.
"If you look at the cast, we had A List Actors, it was challenging to get their time together, waiting for them to have a uniform timing took almost one and half year to plan the movie," Adebayo revealed.
Even though Adebayo refused to put a tag on the cost of the production, he reluctantly nod his head to agree that it crossed a N100 million mark to produce Agesinkole.
NAN reports that "King of thieves" is an epic tale of Agesinkole, an all-powerful bandit and his reign of terror in the prosperous Kingdom of Ajeromi.
Concerned by his pillaging, the kingdom moves to destroy him, through the hunters, witches and priests, thus beginning this adventurous saga of revenge, bravery and glory.
NAN reports that movie stars that featured in the film include Adedimeji Lateef, Aisha Lawal, Broda Shaggi, Femi Adebayo, Ibrahim Chatta, Mr Macaroni, Odunlade Adekola, Toyin Abraham Ajeyemis and Peju Ogunmola.
From acting to production to storytelling to prop quality, to the costumes, effects, the acting, sound track and background chants, music, the star studded King of thieves goes to show that the Yoruba Nollywood has advanced indeed. (NAN)
Vanguard News
You may like
Osun gov-elect, Davido, others bag Afro awards
The Osun State Governor-Elect, Senator Ademola Adeleke, his nephew and singer David Adeleke, popularly known as Davido and legendary African drummer, Chief Tajudeen Amoo-Adeleke, are among Africans and Americans to be honoured at the Afro Award 2022 in Los Angeles, California.
This was contained in a statement issued by Founder and Executive Producer of Afro Awards, Mr. Taiwo Oduala,.
Also to be honoured is the First Lady of Sierra Leone, Mrs. Fatima Maada, Founder and CEO of Pan-African Film Festival, Ayuko Babu and renowned Nigerian journalist, Seye Kehinde.
He said the awardees as are among Africans and Americans, who distinguished themselves in various fields of endeavours.
The event is billed to broadcast live on Sunday, November 6 at Regal La Live 1000 W Olympic Blvd, Los Angeles, California 90015, USA.
"The main focus of the award is to support people who have demonstrated exceptional humanitarian excellence in various fields, " he said.
According to him, since inception, the Afro Awards has hosted and honored over 5,000 individuals at the core front of humanitarianism and philanthropy in American and African communities.
Oduala, who is also a film director gave names of some of the 2022 honorees to include; Curtis Young (Son of Dr Dre), Masika Kalysha (VH1's Love & Hip Hop; We TV's Growing Up Hip Hop),
Others are Tina Weisinger (Founder of HAP Awards), Hubert Nakitare (Hip Hop Artist and Activist), Lea Cher Pump (Owner of The LadyLike Foundation), His Royal Majesty Oba Yisa Olaniyan (Humanitarian and Founder of AHBEAH Awards)
Also to be honoured are Rochel Pamphile (CEO of Rocky R&P Entertainment), Dr. Lance McCarthy (Business Consultant and Humanitarian), Fatimoh Muhammed (Philanthropist; Humanitarian), Afro Nation (World Biggest Afrobeats; Humanitarian), Sam Anwuzia (Founder of ZAFAA Awards; CEO Nollywood Entertainment; Humanitarian).
Others are Ade James (African Legendary Photographer; Humanitarian), Yinka Rythym (Musician; Philanthropist; Humanitarian), Charmaine Blake (Owner of Charmaine PR Firm), Kandias Conda (Owner of Celebrity Brand) and Madam Lara Okunnubi (Philanthropist/Humanitarian).
The director explained that the red carpet arrivals start by 5:00pm with the main event at 7:00pm and an after party at 10:00pm.
He said the host for this year's event is VH1's Love & Hip Hop Star, Masika Kalysha.
NAN
"Sheggz set a template by which every girl wanted to be treated in the house" – Hermes (Video)
Ex-Big Big Brother Naija housemate, Hermes speaks about the most controversial relationship of the season – SHELLA.
Earlier, during a visit to the beat 99.9, Hermes gave his take on Bella and Sheggz's relationship and according to him, Sheggz was exceptional in the house.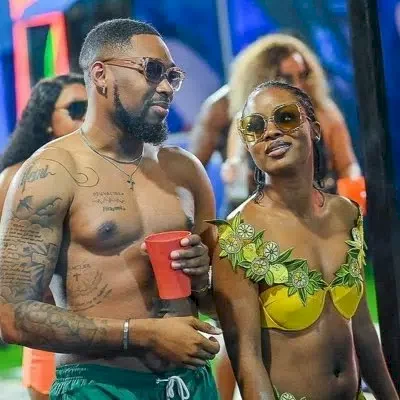 Furthermore, Hermes revealed that he expected Sheggz to be a playboy in the house, but the opposite was the case.
He stated that Mr. Ikoyi as he is fondly called only had eyes for his love interest, Bella. He also stated that Sheggz did set a standard by which other ladies in the house wanted to be treated.
See video below;
Kizz Daniel achieves life dream as he acquires a mansion by the waterside
Congratulations are in order for Kizz Daniel as he acquires a new mansion.
The artiste claims he always wanted a house by the water for his wife and kids and his wishes appear to have been granted.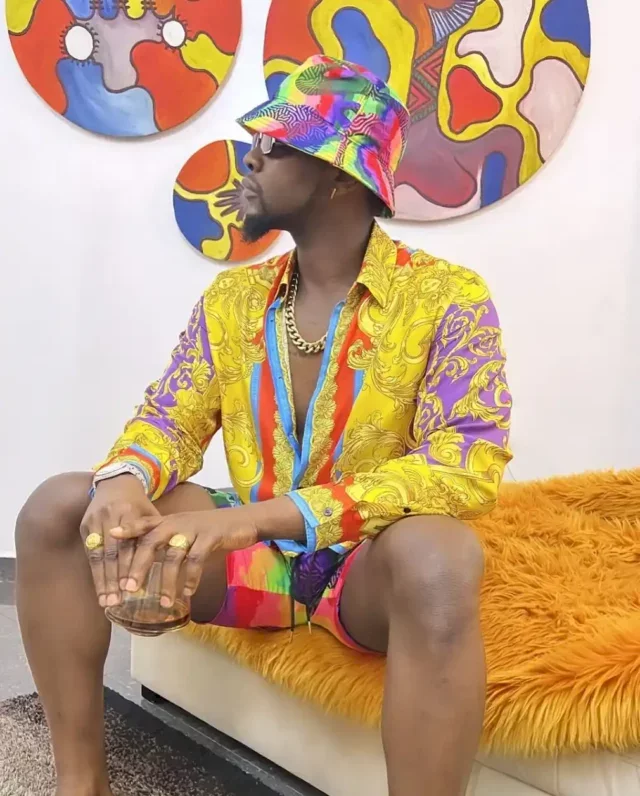 He shared the good news on Instagram. In his words,
"WHAT A YEAR‼️ ALWAYS WANTED A HOUSE BESIDE THE WATERS FOR MY WIFE AND KIDS , SO , GOD AND THE BEST FANS IN THE WORLD HELPED ME #BUGA 🦚🤗 THANK YOU. _#RTID💰 TO BE POSTPONED TILL NOVEMBER…. BUT #ODO😷 OUT OCT 14th 🫶🏾🙏🏾 #afroclassicworldtour2022🎙"