5 Simple Things You Can Do to Make Your Phone Faster
Are you experiencing a lag in your smartphone despite its high specifications? Does your phone respond slowly when surfing the internet or when operating other multimedia functions? If your answer is yes, it becomes vital to understand that your phone might be reacting to an abnormality you may not be conscious about.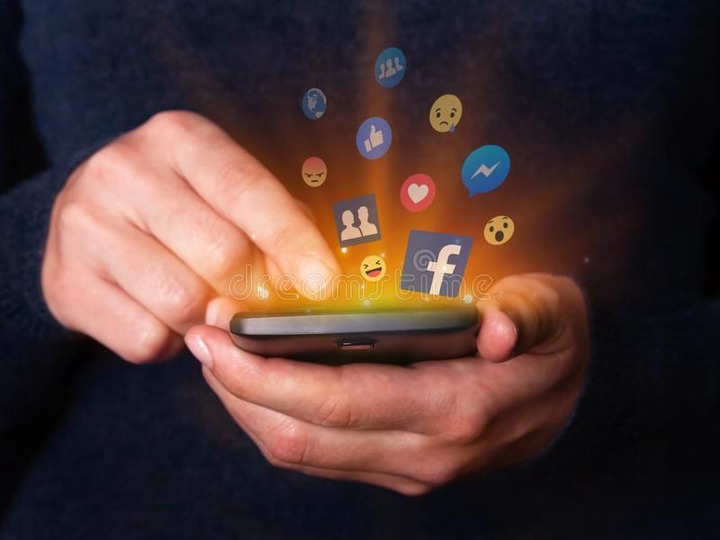 Regarding this article, we shall examine some strategies you can employ to normalize this issue. See them below.
1.  Uninstall or disable apps you don't use.
Every software application consumes a portion of your internet memory whether active or not. When you have an app that is installed on your phone and is probably not used, it becomes necessary to delete or rather disable it. The rationale behind this act is to prevent the app from using your system resources when it is of little or no relevance.
2.  Leave a reasonable amount of storage capacity unused.
No matter the volume of information you desire to save on your phone, always reserve a significant amount of space for background running applications. In my recommendation, I will suggest you leave a free space of at least 5GB storage capacity. The more congested the memory space the higher the chances of experiencing a lag in your operating system.
3.  Clear cache and app data frequently.
A cache is extra data that is saved in your phone while using an application, most especially a browser. This data usually contains logs, pictures and logos from visited websites, and other irrelevant information. They usually pile up and congest your phone's internal memory when not cleared.
4.  Close every app after usage.
Most persons are in the habit of not exiting their applications or games properly, thereby leaving numerous apps running in the background which end up consuming the phone's system resources. Every smartphone has a limited RAM space that is apportioned to running software applications, and when this space becomes congested due to apps left unclosed, it will make your phone lag or even malfunction.
5.  Turn off or reduce wallpaper animations.
Another way of making your device faster is to turn off wallpaper animation or any animated widget on your phone. Animations keep your phone RAM running and deteriorating even in its dormant mood. This sort of background processing will make your device slow, especially when it is a low-end smartphone, and it will drastically reduce its battery life.
You may like
Firm Partners Scalex To Host Banks, Tech Stakeholders On Fintech Issues
An event firm, Eventhive NG, in partnership with Scalex, has announced plans to host the maiden edition of the Nigeria Fintech Forum.
The Chief Executive Officer (CEO) of Eventhive, Mr Jamiu Ijaodola, said the event, whose theme is 'Building partnership for growth: Exploring the intersection of banks, telcos and fintech companies', will be coming up on the 3rd of next month in Lagos.
Ijaodola noted that the event is designed to gather public and private sector stakeholders across the Nigerian financial industry. He added that it will feature keynote presentations, panel discussions, breakout sessions, exhibitions and fireside chat.
He stated that the event would provide an opportunity for participating stakeholders to explore topics essential to developing an efficient financial sector, such as how to deepen digital transformation, strengthen financial inclusion strategies, aligning with the regulatory environment, among other key conversations targeted at positioning the Nigerian fintech industry for further growth and development.
"The event is designed to channel the interests of industry players within the Nigerian financial ecosystem with a keen focus on the fintech players, as they are revolutionising payments and other fintech offerings across the continent," Ijaodola said.
Mr James Ademuyiwa, Head of Blockchain at Scalex, said they are keying into the Eventhive event because they are dedicated to helping Africa carry out secure, fraudless peer-to-peer (P2P) transactions, and creating seamless transactions.
Ademuyiwa stated that at the Nigeria Fintech Forum, Scalex will be championing conversations around blockchain, its intersection with other financial institutions and the ease of peer-to-peer transactions.
"The expected outcome of the conference and exhibition is to help industry stakeholders network, learn and define the future of the fintech ecosystem towards implementing policies that promote growth in Nigeria and Africa at large," Ademuyiwa said.
How phones can help security agencies track kidnapped victims —Experts
Kidnapping, the action of abducting someone and holding them against their will, has been on the ascendancy in Nigeria.
In the four months of 2022, about 1,827 kidnap cases were reported, according to the Nigeria Security Tracker. While this is a 14.10 per cent decrease from the 2,127 recorded in 2021, it is a 962.21 per cent increase from the 172 kidnaped cases reported in the corresponding period of 2017.
According to the NST, 293 kidnapped cases were reported in 2018, 532 in 2019, and 780 in 2020. According to experts, this followed the rising spate of insecurity in the nation and needed a holistic approach if it is to be resolved.
According to them, telecommunication held tremendous potential to help security operatives in their search for kidnapped victims. They said almost everyone had telephones, and the situation could be leveraged to locate victims of kidnappings.
The Nigerian Communications Commission stated that there were 306.31 million connected GSM lines in March 2022. Each of these lines are connected to owners, and experts have said those phones could serve as trackers, albeit with privacy risks.
The NST data show that 15 kidnapped cases were recorded daily in the first 120 days of 2022. Almost every day, someone is tweeting about how they escaped a kidnapping attempt or the picture of a kidnapped victim.
Numerous reports have said there is a kidnapping endemic in Nigeria. A report by SBM Intelligence said that insecurity in the nation had risen sharply in the last few years. According to the report, at least $18.34m was paid to kidnappers as ransom from June 2011 to March 2020.
It stated that only $11m was paid between January 2016 and March 2020, indicating how lucrative kidnapping has become. Kidnapping for ransom is on the rise in all states of the nation.
According to a security expert, Jackson Ojo, technology could help to track kidnapped victims, but it had security concerns.
He said, "It is very possible technologically, but you cannot go ahead and begin to do it because you need the approval of the network providers. And the network providers will not listen to you until the security agencies apply to the court. Without the court, this is just a case of privacy infringement."
According to him, security operatives in the nation needed a court order to gain access to private data. He added that they would not get this order if someone related to the victim did not give them.
He stated, "But the problem with the procedure is that someone must first approach the court, someone must also give security agencies the power to approach the court. That is if there is no one giving instruction to the security operative, who will approach the court.
"What we are facing in Nigeria is a complicated system where there is no synergy between the individuals, Nigerians, security operatives, and the judiciary. There is no synergy. After tracking these criminals and taking them to court, there is still a chance that the court will let them go."
Ojo said the NCC was not doing enough regarding helping security agencies to track kidnapped victims. According to him, there had to be synergy between the commission, security agencies, and the court.
He added, "People that kidnap others send videos over the Internet. These things are not possible without a network. Why can't the commission make moves to get this metadata? It wasn't magic that America did when only a single person was kidnapped in Borno.
"They showed up within three days, tracked the victim, and took them back home. They leveraged on telecom technology, same as we have here. But how are we using our telecoms here? It is very possible to use people's phone numbers to track them. We need to simplify this process. And one of the major ways to achieve this is to give security agencies express permission."
Recently, the Minister of Communications and Digital Economy, Isa Pantami, said security agencies had got approval from the President, Major General Muhammadu Buhari, to access the database of the National Identity Management Commission in the course of carrying out their duties.
He said, "Some of the security institutions, based on the cybercrime law, are allowed to gain access to the database without coming to us because the database allows for lawful intercept. That lawful intercept was allowed in order to support our security agencies."
He did not disclose if the security operatives had access to the International Mobile Equipment Identity number of subscribers which was needed to track phones.
Although, recently, the NCC, which is under the supervision of the minister, announced plans to create a database for IMEIs in the nation in order to help with the tracking of phones when they get lost.
According to the Founder, e86 Limited, OluGbenga Odeyemi, security agencies should not get express access to the phone data of individuals without checks.
He said, "The same tool used for security can be compromised and will lead to bigger issues. This is especially a bad idea considering our political space. It is an invasion of privacy.
"To effectively track a phone, you will need to go beyond tracking the last network broadcast. The level of access required will definitely compromise privacy. Also, at what point do you begin to track?
"Before the kidnapping or after? Most victims are not even allowed to use their phones, most phones are taken away and destroyed."
Odeyemi added, "What we have heard repeatedly is that security operatives are aware of the locations of these criminals. We have heard that security operatives are able to listen to phone conversations and monitor other transactions originating from their mobile devices.
"I do not think this has to do with the lack of technology. These criminals receive shipments of food, weapons, and other supplies. They receive money and transport money to their sponsors; it cannot be so difficult to do a trace on these activities.
"Even if the most sophisticated tools are deployed, getting evidence is one thing, making use of the evidence to seek justice is another thing. I think the latter is the problem here. Justice and fairness are what is missing everywhere you look in the country."
He stated that while he agreed that more technology would help security agencies, he would not agree that the reasons why criminals had not been apprehended or why victims had not gained freedom was because of security operatives' inability to track phones.
According to him, there was a need to focus on the general safety of cities, towns, and roads. He stated that if overall security was improved, cases of kidnapping would reduce.
He added, "When the Nigerian police or FRSC want to arrest an offending driver, they either block the vehicle with their own bodies or chase with their vehicle. There is practically no way to track such a driver once the driver has left the scene.
"A country that has no comprehensive and central database for registered vehicles within the country has its work cut out. The best way to solve a problem is to attack the root cause and not only treat the symptoms. Kidnapping is a symptom of the security system we have not been able to build."
He said while it was now possible for devices to communicate over the Internet as a result of the Internet of Things, there was a need to address more nuanced security issues in society.
He added that while providing the appropriate technology, training, and access was necessary, there are core security issues that needed to be addressed.
PUNCH.
Elon Musk offers to buy Twitter for $43.4bn

Tesla chief, Elon Musk, has launched a hostile takeover bid for Twitter, offering to buy 100 per cent of its stock, according to a stock exchange filing.
Musk offered $54.20 a share, which values the social media firm at $43.4 billion, in a filing dated Wednesday, April 13, with the Securities and Exchange Commission, SEC.
Musk's latest move towards Twitter comes days after he turned down a seat on the board, following his acquisition of a 9.2 per cent stake in the microblogging platform.
Musk said in his filing: "I invested in Twitter as I believe in its potential to be the platform for free speech around the globe, and I believe free speech is a societal imperative for a functioning democracy.
"However, since making my investment I now realise the company will neither thrive nor serve this societal imperative in its current form.
"Twitter needs to be transformed as a private company. As a result, I am offering to buy 100% of Twitter for $54.20 per share in cash, a 54% premium over the day before I began investing in Twitter."
Musk, Twitter's biggest shareholder, said his "offer is my best and final offer" and would reconsider his position as a shareholder if it was rejected.
"Twitter has extraordinary potential. I will unlock it," he said.
Musk, currently the world's richest man, with more than 80 million followers on the microblogging platform, disclosed last week a purchase of 73.5 million shares — or 9.2 per cent — of Twitter's common stock. His announcement sent Twitter shares soaring more than 25 per cent.
He was offered a seat on the board but turned it down at the weekend.
Twitter reacts
Reacting to the take over bid, Twitter said in a statement, yesterday that its board would evaluate an "unsolicited, non-binding" offer from Elon Musk to acquire the social media company.
"The Twitter Board of Directors will carefully review the proposal to determine the course of action that it believes is in the best interest of the Company and all Twitter stockholders," Twitter said.
The company also confirmed it received Musk's bid valuing the company at $43.4 billion.
Elon Musk launches hostile takeover bid for Twitter.
Tesla chief Elon Musk had launched a hostile takeover bid for Twitter, insisting it was a "best and final offer" and that he was the only person capable of unlocking the full potential of the platform.
Musk offered $54.20 a share, which values the social media firm at $43.4 billion, in a filing dated Wednesday April 13 with the Securities and Exchange Commission.
Musk's latest move toward Twitter comes just days after he turned down a seat on the board following his acquisition of a 9.2 percent stake in the microblogging platform.
"I invested in Twitter as I believe in its potential to be the platform for free speech around the globe, and I believe free speech is a societal imperative for a functioning democracy," Musk said in his filing.
"However, since making my investment I now realize the company will neither thrive nor serve this societal imperative in its current form," he said.
"Twitter needs to be transformed as a private company. As a result, I am offering to buy 100% of Twitter for $54.20 per share in cash, a 54% premium over the day before I began investing in Twitter."
Vanguard News Nigeria