10 Things about the P3nis that men and women need to know
Knowing the male genitalia and its particularities – not only in terms of its size – can help men and women to have a more satisfactory intimate life. Below, according to Men's Health, experts talk about ten curiosities about the organ.
1 – Does size matter?
The item is the first on the list because many men still worry about the size of their genital organ. According to the SBU (Sociedade Brasileira de Urologia), a normal male genitalia measures from seven to 17 centimeters erect. And it is important to stress that potency and size are not proportional. This means that the concern about not satisfying their partner because they think their member is small is unfounded.
Only physical and psychological problems can make a discharge during intercourse difficult, which is the well-known erectile dysfunction, but this is not related to the male genitalia size. The woman also makes no sense because they are the first five centimeters deep in the female genitalia the richest in nerve endings and, therefore, more sensitive.
2 – Does not increase or decrease during life:
Still on the subject of size, the organ does not change after reaching adult size, which happens around age 18. Surgeries to enlarge the male genitalia are not indicated for aesthetical reasons and, even in cases of micropenis (when it does not reach 2.5 cm flaccid or 7.5 cm erect), the gains are small and the risks are very large.
Surgical procedures with this purpose may cause instability of the member in secretion, limiting the ability to penetrate and, consequently, harm the individual's intimate life.
3 – It may seem smaller than it is:
According to Sidney Glina, urologist at Hospital Albert Einstein, in São Paulo, most people who think they have a small penis are mistaken. What happens is that when these men go to compare their organs, in a locker room, for example, they are in a stressful, tense situation. The male genitalia has a muscle called dartos, located below the scrotum, which contracts during these moments, making the organ seem smaller than it is. To compare, just observe how he reacts to the cold too.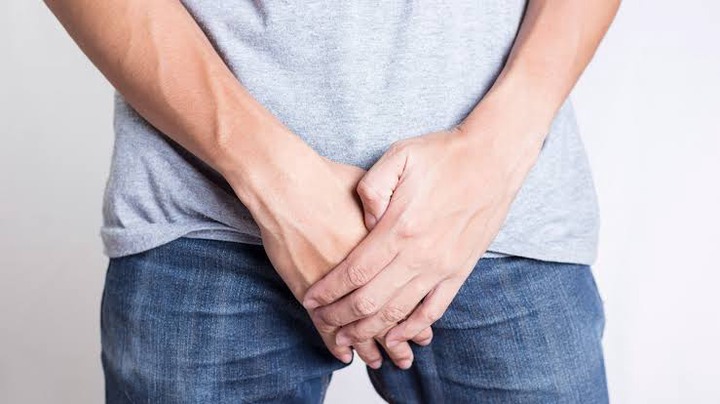 4 – Sensibility:
The glans, more popularly known as the head of the male genitalia, is the most sensitive part of the male reproductive organ. It is not possible to affirm the number of nerve endings it has (or the male genitalia as a whole), but the region provides a lot of pleasure to the man. Intense touches and strong friction may generate more discomfort than pleasure.
5 – Temperature of the testicles:
The region also presents heightened sensitivity, since it is composed of vascularized glands, through which the blood flow passes. It produces spermatozoa and testosterone (hormone) and therefore needs to be one degree below the internal temperature of the abdomen, which is 37ºC.
Sleeping without underwear helps maintain the ideal temperature of the testicles, favoring the production and quality of the spermatozoids. But nobody needs to be naked all day, it's just an extra care. Wearing clothes that don't squeeze the region is also favourable.
6 – Self-stimulation is not a necessity:
Some men say that staying a long time without discharging can be harmful, "weighs" the scrotum and other arguments. All myth. According to experts, there is no physiological reason to put semen out of the body. "If you do not discharge, you will eliminate in the urine. This need is something cultural, purely for the pleasure that orgasm causes, with intercourse for two or self-stimulation. Discharge is not fundamental for s3xual health, there is no scientific study about it.
7 – Circumcision does not affect sensitivity:
Postectomy is the surgery performed to remove the foreskin – a fold of two layers of skin and mucous membrane that covers the glans of the male reproductive organ. The procedure is not obligatory, but is necessary in some situations, such as when the man has balanopostitis (inflammation by fungus in the region) and for religious reasons (case of Jews). As the sensitivity is in the glans, removing the foreskin does not affect it at all. If any difficulty persists, seek a doctor.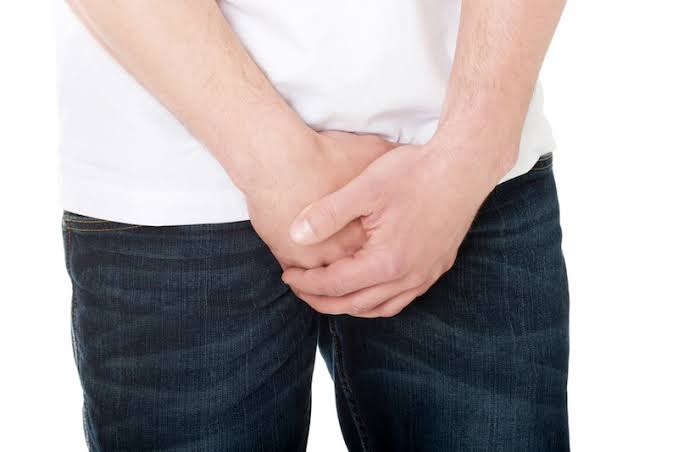 8 – Male Genitalia "breaks":
The organ does not have bone, but it may suffer lesions in the cavernous cavities if it is bent or bent quickly. The most common way this happens is during intercourse, when the woman is on top. With discharge, the male reproductive organ becomes very rigid and, if it escapes during intimacy, it can hit the woman's perineum and seriously injure it. It makes a noise, the man feels a lot of pain and the rupture is visible because of the bleeding, which leaves it with a dark purple colour.
Experts advise, in the face of an accident like this, seek medical assistance immediately, because the injury will not heal itself and, often, surgery is required. The most common sequel is Peyronie's disease, which leaves the penis crooked when it is erect and prevents penetration. In these cases, a new operation is required to correct it. The specialist says that this type of case is different from congenitally crooked penis, which only needs to be repaired when it is harmful to a man's intimate life.
9 – Nocturnal discharge and orgasm:
Men spend 20% of their sleep time with the male genitalia in discharge. Several can occur, more precisely during REM sleep (stage in which dreams occur), and they last 30 to 40 minutes each. According to specialists, the man only notices the discharge when he wakes up in the middle of the night wanting to pee, for example.
It is not possible to specify the average time of a male orgasm, but it is estimated to be milliseconds. The male orgasm is one of the most understudied things. The subject is not explored much because men don't have as many questions about it as women, who don't always manage to achieve it.
10 – Danger signs and hygiene:
Men have an advantage over women when it comes to identifying problems in the reproductive organ. As the male genitalia is external, any stain or sign that there is something wrong is easily perceived. If it hasn't appeared due to something that justifies alteration, like a more intense self-stimulation, the ideal is to look for a doctor.
The lack of hygiene of the area is associated with several diseases, not as a cause, but as a facilitating agent. Therefore, washing with water and soap all the genital region and dry, without leaving moisture, helps in prevention. For those who have foreskin, pulling the skin and exposing the glans to wash it is also important.
You may like
Sex Positions For Plus Size: Tips And Ideas
Sex Positions For Plus Size, what you should know and how to go about it to make your partner always want you.
There is no one-size-fits-all approach to sexual positions for people of all body types, including those who are plus-size. However, here are a few positions that can be the best Sex Positions For Plus Size:
Spooning: This position involves both partners lying on their sides, facing in the same direction. This position can be comfortable for those who may feel self-conscious about their bodies.
Doggy Style: This position can be adjusted to accommodate different body sizes and can be especially comfortable for people with a larger bellies.
Missionary: This classic position can be modified with the use of pillows or other supports under the hips to make it more comfortable and accommodating for those who are plus size.
Woman on Top: This position allows for control and comfort for the person on top, and can be adjusted to accommodate different body sizes.
Remember, the most important thing is to communicate with your partner and find positions that are comfortable and enjoyable for both of you. Don't be afraid to experiment and try different positions to find what works best for you.
It's also important to remember that sex is about intimacy, pleasure, and connection with your partner, and not just about the physical positions. Experimenting with different techniques, such as incorporating oral sex, manual stimulation, or sex toys can help enhance the sexual experience and create new sensations, regardless of body size.
Additionally, taking the time to prioritize self-care, such as practicing good body image, engaging in physical activity, and treating yourself with kindness and respect, can also improve your sexual experience.
Ultimately, it's important to be comfortable and confident in your skin and to communicate openly and honestly with your partner about your desires and boundaries. By prioritizing comfort and communication, you can find a sexual experience that is fulfilling and enjoyable for both partners, regardless of body size.
It's also worth mentioning that sex is not just about physical pleasure, but also about emotional and psychological well-being. Building a strong emotional connection with your partner through communication, trust, and mutual respect can enhance the overall sexual experience.
It's also important to prioritize sexual health by using protection during sexual activity to reduce the risk of STIs and unintended pregnancy. If you have any concerns about your sexual health, don't hesitate to talk to your healthcare provider or seek resources and support.
In conclusion, the key to a fulfilling sexual experience, regardless of body size, is open communication, mutual respect, and a focus on comfort and pleasure. Experimenting with different positions, techniques, and self-care practices can help enhance the sexual experience and build a stronger connection with your partner.
Oyetola greets Chief Bisi Akande on his birthday
…says he's a pride to Osun, Nigeria
Immediate past Osun Governor, Mr. Adegboyega Oyetola has congratulated Chief Bisi Akande on his 84th birthday anniversary, describing him as a pride to Osun and Nigeria.
Oyetola who described himself as one of the disciples of Chief Akande's "politics of prudent management of scarce resources to deliver positive results that people hardly expect from such a challenged situation," noted that the former Osun Governor remains a role model for any public official that wants to offer selfless service to the people.
In a statement by his media aide, Ismail Omipidan, Oyetola further said Chief Akande's life, politics, philosophy, leadership dynamics and lifestyle "portray him as an exemplary Omoluabi and a phenomenon in the nation's democracy.
"Baba Awon Omo Kekeke, is a metaphor for the future of Osun and Nigeria. He radiates vision, discipline, dynamism, industry and honour, which we require to be a great player in the competitive world.
"Chief Akande's visionary leadership is conspicuously visible in the way he led the transformation of the progressive family, first in Osun and later in Nigeria, from its evolution stages in this current democratic dispensation, from Alliance For Democracy (AD) to Action Congress (AC) through Action Congress of Nigeria (ACN) to the All Progressives Congress (APC) as Chairman and Leader of the political parties.
"A visionary and dynamic leader, Chief Akande remains the architect of The award-winning Osun, having laid a solid foundation which his predecessors have built on in all the sectors to announce the State to the world.
"Chief Akande birthed the legacy of prudent and transparent management of men and resources. Despite the status of Osun as one of the resource-challenged States in the country, Chief Akande employed his skills as a creative and prudent manager of men and resources to build structures and institutions in a manner that dwarfed the achievements of resource-studded States in Nigeria.
"Happy birthday to you, Baba Akande. On behalf of my family, I wish you prosperous years ahead in good health and more wisdom in service to God and humanity," Oyetola said.
5 foods that can prevent erectile dysfunction
Erectile dysfunction can cause stress, relationship strain and low self-confidence.
Erectile dysfunction is a condition that can make it difficult to get or maintain an erection. It can be a sign of a physical or psychological condition.
The main symptom is a man's inability to get or keep an erection firm enough for sexual intercourse.
Some foods are perfect for men's sexual health and regulating erectile dysfunction.
Following certain foods may also be helpful. Here's a list of them below:
Avocados work magic for men's libido. It contains Vitamin E and Zinc which increases testosterone and sperm quality.
This breakfast food is excellent for the penis. It helps men reach orgasm. Wild oats are an aphrodisiac because it possesses amino acid L-Arginine which helps the blood vessel in the penis relax. The blood vessel in the penis relaxing is important in maintaining an erection and reaching orgasm.
Studies have shown caffeine prevents erectile dysfunction. Caffeine increases blood flow to the penile arteries and muscles.
This is called in popular lingo "penis fruit" it has L-Arginine which helps a man who has erectile dysfunction
Spinach contains folate and folate helps blood flow. Folic acid is an important supplement and deficiency in it causes erectile dysfunction.