5 Foods That Can Cleanse Your Bladder & Flush Out Infection
An essential part of the urinary tract is the bladder. It is a crucial pear-shaped organ that is made up of expanding sections that holds urine till it is expelled from your body. The bladder can extend from approximately two inches to over six inches long, depending on how much liquid it is holding.
According to WebMD, here are 5 foods that can cleanse bladder and flush out infections:
1. Garlic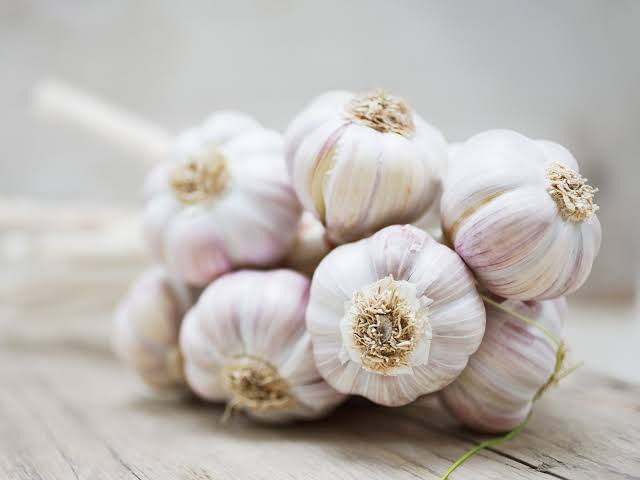 Garlic is a great way to avoid UTIs and keep your bladder as healthy as possible. Fortunately, garlic can be eaten in a variety of ways and is an excellent addition to many dishes made at home. Additionally, it can be made into a delicious salad or vegetable dressing.
2. Banana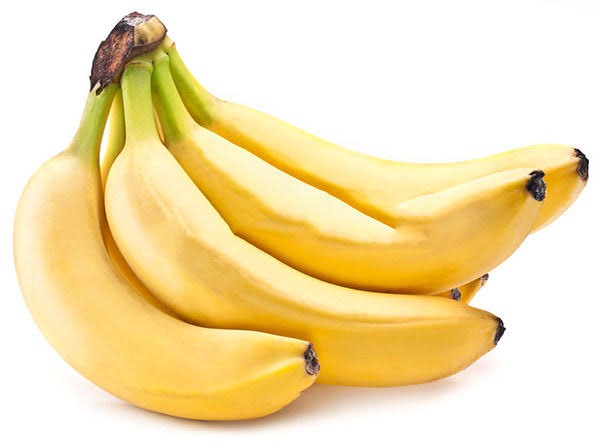 Bananas can help you keep regular bowel movements and clear your urinary tract due to their high potassium and fiber content. If you don't have regular bowel movements, your intestines may expand, which could put pressure on your urinary system. This added pressure inhibits urine flow, which could result in ongoing urinary problems. Additionally, because bananas are a non-acidic fruit, they won't irritate your bladder while still giving you the nutrients you need for a balanced diet.
3. Berries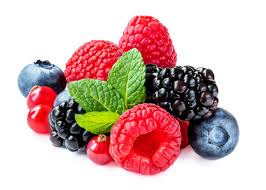 Because of their high quantities of antioxidants and low sugar content, berries are among the greatest fruits you may consume frequently. While cranberries are the berry kind that is most frequently utilized for bladder health, other berry varieties have similar effects. High vitamin C content in strawberries, raspberries, and blueberries can help your bladder fight off harmful bacteria.
4. Nuts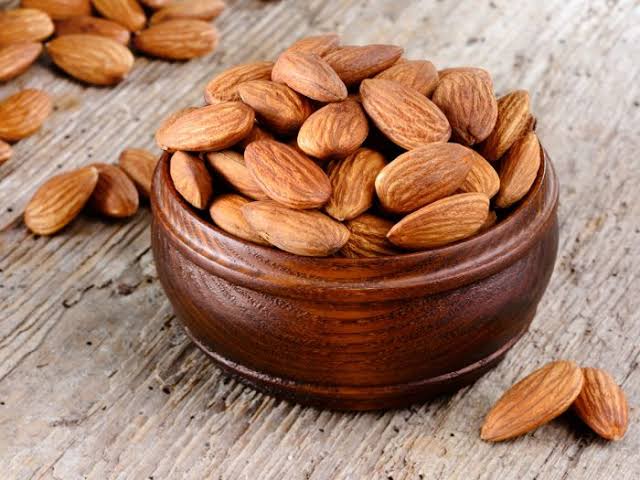 An excellent source of protein and heart-healthy lipids, nuts are a heart-healthy food. While the majority of nuts are harmless to the bladder, some nuts can irritate it. Stick to almonds, cashews, and peanuts for the best selection.
5. Potatoes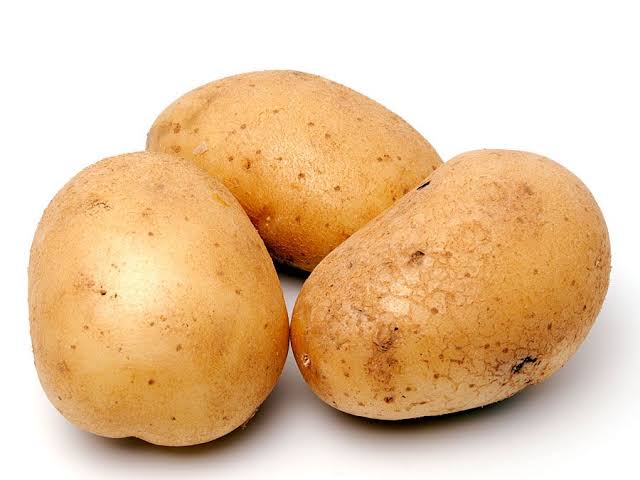 Potatoes are the greatest choice if you're seeking for a comfort food that won't aggravate your bladder. They are really adaptable and a wonderful dish to consume as the weather begins to cool. Additionally, there are over 4,000 different potato kinds in the world, giving you a wide range of flavor possibilities. Regular russet potatoes and sweet potatoes are the greatest varieties of potatoes for your bladder.
You may like
5 foods that can prevent erectile dysfunction
Erectile dysfunction can cause stress, relationship strain and low self-confidence.
Erectile dysfunction is a condition that can make it difficult to get or maintain an erection. It can be a sign of a physical or psychological condition.
The main symptom is a man's inability to get or keep an erection firm enough for sexual intercourse.
Some foods are perfect for men's sexual health and regulating erectile dysfunction.
Following certain foods may also be helpful. Here's a list of them below:
Avocados work magic for men's libido. It contains Vitamin E and Zinc which increases testosterone and sperm quality.
This breakfast food is excellent for the penis. It helps men reach orgasm. Wild oats are an aphrodisiac because it possesses amino acid L-Arginine which helps the blood vessel in the penis relax. The blood vessel in the penis relaxing is important in maintaining an erection and reaching orgasm.
Studies have shown caffeine prevents erectile dysfunction. Caffeine increases blood flow to the penile arteries and muscles.
This is called in popular lingo "penis fruit" it has L-Arginine which helps a man who has erectile dysfunction
Spinach contains folate and folate helps blood flow. Folic acid is an important supplement and deficiency in it causes erectile dysfunction.
5 best s*x tips for plus sized people
5 best s*x tips for people on the big side
Fortunately, there are plenty of sex positions that are very, very possible, regardless of size. Incorporating these easy, super-comfortable positions into your repertoire can provide increased pleasure to you and your partner.
The best sex positions for overweight people are also great for most people. They provide a degree of comfort that anyone can enjoy. Ultimately, the best sex positions for overweight couples is going to vary from couple to couple and requires open and honest communication, confidence to express what feels good, and a willingness to experiment until you find something you both enjoy.
Here are some of the best sex positions for overweight people – experiment to find out which ones you like the most and prepare to take your sex life to the next level.
This classic position is one of the best sex positions for overweight people. After a while, it can get a little tiring, but using pillows can provide support and help you and your partner maintain the position for longer.
This position also makes it easy to self-stimulate as you're being penetrated, or your partner can reach around to touch you.
Props and other modifications provide an easy way to add some variety to your sex life and can include, among more exotic things, pillows, cushions, or furniture, as in the seated position. In addition to being fun for most people, the seated position is also one of the best sex positions for overweight couples.
This position may be one of the best sex positions for overweight people of all sizes and shapes. The position allows for deeper penetration without interference from a larger abdomen.
One of the more intimate things about this position is that you and your partner are facing each other. This allows for greater intimacy and kissing.
In the traditional cowgirl position, the woman straddles the man while he lies down, allowing her to control the pace and depth of penetration. While the traditional cowgirl doesn't have a reputation as one of the best sex positions for overweight women, the reverse cowgirl is a sex position for overweight couples that accommodates for larger body sizes.
This is similar to a spooning position, but it may be more optimal for especially curvy people who have trouble with penetration in that position. Because it is a little more accomodating than doggy style, the sideways crunched turtle is one of the great sex positions for overweight couples. And as a bonus, it's also more comfortable if you're tired or want to take it easy, as you don't need to hold yourself up with your arms or use your legs to control the movement and depth of penetration.
S3X drive among men and women in their 20s, 30s and early 40s
The question is how does sex drive feel like for men and women in their 20s, 30s and early 40s?
It seems like a simple question, but scientists still can't agree on exactly what makes up love making drive or how to measure it in men or women. While hormones play a role, it's not always clear how much of a difference they make. But other factors, psychological, social, and physical also work together to create your drive.
Men: Your 20s
According to WebMD, testosterone, a hormone men need for love making drive, is typically high in your 20s. But it's also a time when you could be anxious about intercouse because of inexperience. That might be part of why 8%, and possibly more, of men in their 20s report erectile dysfunction (ED). The condition can happen because of a medical or mental health issue or even be a sign that you're at risk for heart disease. Talk to your doctor about your symptoms.
Women: Your 20s
You're likely to be more fertile from your teens to late 20s than you are in the years that follow. This may make you choosier about if and when you have intercourse, though it's not clear exactly why. In fact, scientists think that female desire might go up just as fertility starts to decline toward the end of your 20s.
Men: 30s and Early 40s
Many men continue to have a strong love making drive through these years, though testosterone starts to slowly decrease around age 35. It typically goes down by about 1% per year, but it could be faster for some men. This could have some effect on your love making drive. Plus, for many men, the stress of work, family, and other commitments can affect how interested you are in intercourse.
Women: 30s and Early 40s
This time of life may be when your love making drive is strongest. One study showed that women between 27 and 45 had more frequent and more intense love making fantasies than younger or older women. They also had more intercouse and were more likely to have it sooner in a relationship.
Opera News