5 Things That Happen To Your Body If You Drink Excess Water
All of your body's major systems rely on water to function properly. Water helps your body regulate temperature, avoid constipation, wash out waste items, and conduct all important bodily processes. However, excessive drinking can result in water intoxication, which can be harmful and have major health repercussions. According to WebMD and Healthline, here are 5 things that happen to your body when you drink too much water.
1. Drinking too much water can cause water toxicity, intoxication, or a change in brain function. This occurs when there is an excessive amount of water in the cells (including brain cells), causing them to expand. When the cells in the brain swell, pressure builds up in the brain. You may begin to experience disorientation, tiredness, and headaches. If this pressure rises, it may result in hypertension (high blood pressure) and bradycardia (Low Heart Rate).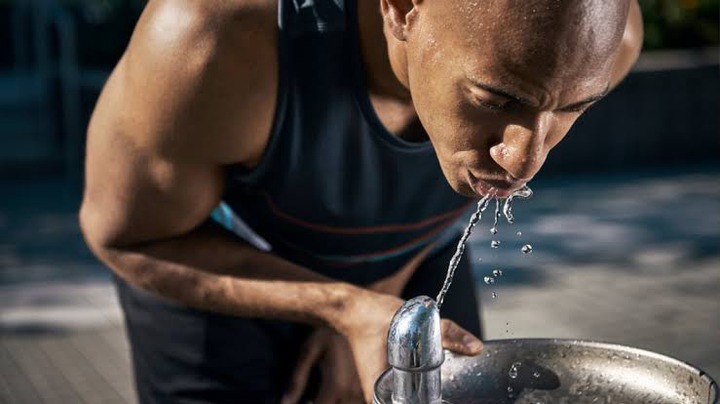 2. Sodium is the electrolyte most impacted by overhydration, resulting in hyponatremia. Sodium is an essential element that aids in the balance of fluids in and out of cells. Fluids enter cells when their levels fall due to a high volume of water in the body. The cells then swell, putting you at risk of experiencing seizures, falling into a coma, or possibly dying.
3. Another indicator is if you're urinating more frequently than normal. On average, you should urinate six to eight times per day. Going up to ten times is usual for water-drinking high achievers or persons who routinely consume coffee or alcohol.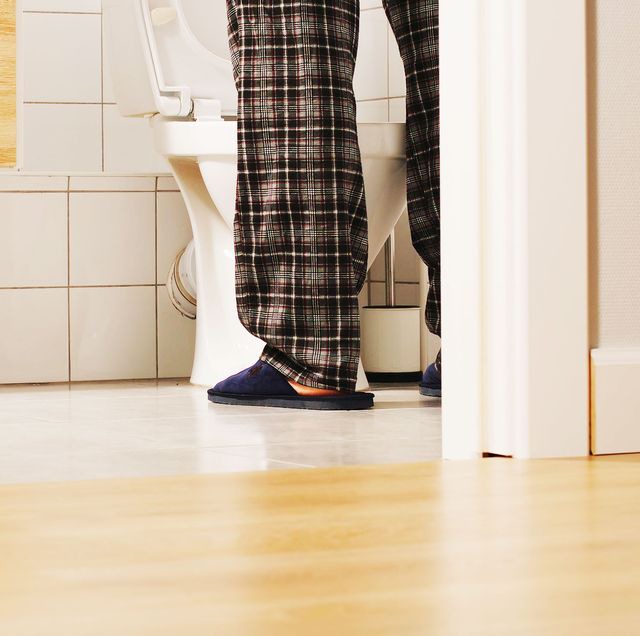 4. Monitoring the color of your urine is one of the best ways to detect if you're drinking enough water. The combination of the pigment urochrome and the water level in your body causes it to fluctuate from pale yellow to tea-colored.
5. Weak muscles that cramp easily. When the electrolyte levels drop because of drinking too much water, your body balance goes down. Low electrolyte levels in the body can cause muscle spasms and cramping.
You may like
Chlamydia: Symptoms, Treatments, Causes, and More
Chlamydia is a sexually transmitted infection (STI) caused by the bacterium Chlamydia trachomatis. It can be spread through vaginal, anal, or oral sex.
The most common symptoms in women include pain or burning during urination, discharge from the vagina, and abdominal pain. In men, the most common symptoms discharge from the penis, pain or burning during urination, and testicular pain.
Chlamydia can be treated with antibiotics, typically azithromycin or doxycycline. It's essential to complete the full course of antibiotics to ensure the infection is fully treated.
It's also important to avoid sexual activity during treatment and inform any sexual partners of the infection so they can get tested and treated as well. This will help prevent re-infection and stop the spread of the disease to others.
It's also recommended to get re-tested after treatment to ensure the infection has been fully cleared. In some cases, if left untreated, chlamydia can lead to serious health problems, such as infertility and pelvic inflammatory disease.
Prevention methods include using condoms during sexual activity, limiting the number of sexual partners, and getting tested regularly for STIs.
Additionally, vaccinating against human papillomavirus (HPV) can also help reduce the risk of getting infected with chlamydia, as some strains of HPV can increase the risk of developing the infection.
Overall, early detection and treatment of chlamydia are important for maintaining sexual health and preventing long-term complications. It's important to talk openly with your healthcare provider about your sexual history and to get tested if you have any concerns or symptoms.
It's also important to maintain good hygiene and to avoid sharing personal items, such as towels or underclothes, with others, as this can increase the risk of transmission.
Regular STI testing, especially if you have multiple partners, is recommended to catch and treat infections early. You can also talk to your healthcare provider about taking pre-exposure prophylaxis (PrEP) to reduce the risk of getting infected with STIs, including chlamydia.
In conclusion, taking steps to protect yourself and getting tested regularly is key to maintaining sexual health and preventing the spread of chlamydia and other STIs. If you have any symptoms or concerns, don't hesitate to talk to your healthcare provider.
Effects Of Eating Dates Before Having Sex
Dates are the most delicious dried fruit and are enjoyed all year long in many countries. These dried fruits are typically consumed for energy because they are packed with minerals. Muslims break the Ramadan fast with dates as a result of this tradition. Eating calorie-dense dates can help you feel more energised because fasting depletes your body of strength.
However, it seems that dates have the power to boost more than just your vitality. According to Medicalnewstoday, dates can strengthen your sperm and possibly boost your intimate desire. What conventional knowledge has long held to be true has been supported by research. By raising your desire and enhancing intimate health, the fruits improve your $ex life.
A 2006 study in the US revealed that dates did have an effect on the sperm and reproductive system of the adult males who participated in the test. They discovered that eating dates before intercourse significantly increased the number, motility, and DNA quality of the sperm. The testis and epididymis gained weight as a result as well. The sperm quality appears to be improved by the oestrogen and flavonoid components in dates according to Medicalnewstoday.
It is recommended to eat dates whole. But you could also blend them into smoothies or milkshakes. Dates are utilised in many different types of food in India. Chaats are frequently spiced with a tangy chutney that is comprised of dates and tamarind. The fruit's syrup is occasionally used in place of sugar, and its flesh is also utilised to make sugar-free sweetmeats.
Date syrups are commonly accessible on the market, however their sugar content may be very high. Consuming these fruits should be avoided by people with diseases like diabetes. Even though dates are a healthy fruit, it's best to speak with a nutritionist or your doctor before bingeing on them.
How to remove smegma from the penis
Smegma is a substance made up of oil and dead skin cells. It can accumulate under the foreskin in uncircumcised males or around the folds of the labia in females.
It's not a sign of a sexually transmitted infection, and it's not a serious condition.
Left untreated, smegma can cause an odor or in some cases, harden and lead to irritation in the genitals.
According to healthline, the simplest way to remove smegma is to adjust your personal hygiene routine.
In men, that means properly cleaning your genitals, including around and under your foreskin.
Your body produces a lubricant to help the foreskin retract. That lubricant can build up under your foreskin along with other natural oils, dead skin cells, dirt, and bacteria. That's why this condition is less common in circumcised males.
Properly cleaning your genitals is the easiest way to remove smegma.
1. Gently pull back your foreskin. If the smegma has hardened, you may not be able to pull it back all the way. Don't force it, as that can cause pain and tear the skin, which could lead to infection.
2. Use a mild soap and warm water to wash the area that's usually covered by your foreskin. Avoid harsh scrubbing, as that can irritate the sensitive skin. If the smegma has hardened, gently rubbing oil on the area before cleaning it may help loosen up the accumulation.
3. Thoroughly rinse off all the soap and then gently pat the area dry.
4. Pull your foreskin back over the tip of your genital.
5. Repeat this daily until the smegma disappears.
It's important to avoid scraping the smegma with sharp devices or cotton swabs. That can cause additional irritation.
If the smegma isn't improving after a week of proper cleaning, or if it's getting worse, see your doctor.
You should also see your doctor if your genital is red or inflamed. You may have an infection or another condition that requires medical treatment.