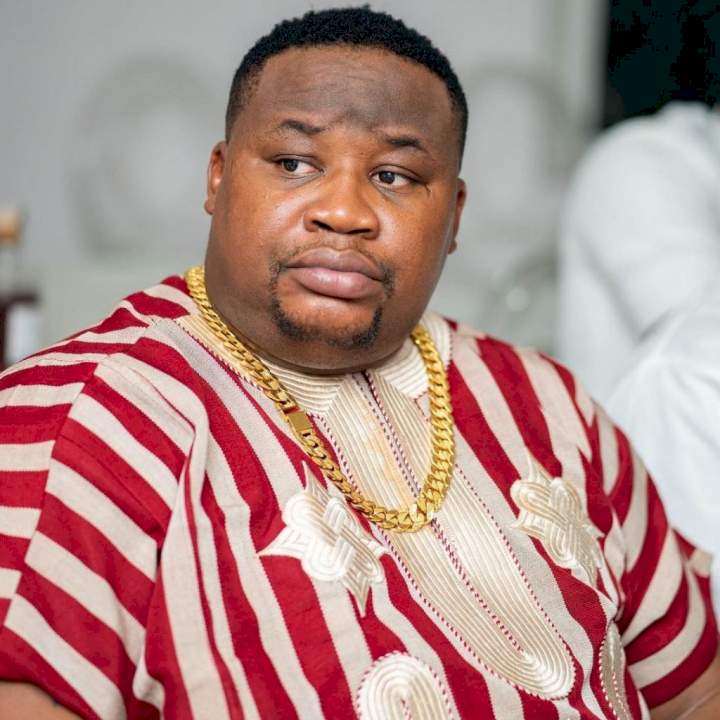 A 19-year-old Nigerian man who identified as Emelin has claimed that popular socialite and club owner, Pascal Chibuike Okechukwu, better known as Cubana Chief Priest, is his biological father.
He said he is convinced that the Imo-born entertainer is his biological father since people are always noting his striking resemblance to the socialite.
Emelin stated this in a video he uploaded on his Tiktok page recently.
He appealed to Cubana Chief Priest to come and claim him, adding that he is ready for a DNA test.
According to him, his mother is unwilling to tell him the truth about his paternity.
He said:
"I'm 19 years of age, if my mama come house today, I go ask her make she tell me, make she tell me the truth. If my mama tell me say she no know, I'm going to do a DNA test make I know if na Cubana Chief Priest be my papa.

"I want to meet him [Cubana Chief Priest] make we reason one-on-one because the comments [about our striking resemblance] are too much. If I be his son, make him come carry me na. Why him dey leave me dey suffer like this? Come and carry your son. My mama never wan tell me wetin sup [happen].

"I wan do DNA test to confirm. Make him [Cubana Chief Priest] come. Come and claim me, I'm your son. I want to know the truth. It's high time I knew the truth."