Meet Chichi Gift Egbule: Brain Behind Kamdies Skincare SPA
Enugu, Nigeria – Chichi Gift Egbule, a Nigerian entrepreneur, esteemed esthetician, and former Nollywood actor, has emerged as a prominent figure in the beauty and spa industry. Born on October 5th, she is the visionary founder and CEO of Kamdies Skincare SPA and Kamdies Cosmetics Stores.
With a passion for the art of beauty and a desire to make a difference, Chichi embarked on a professional career in cosmetology. She honed her skills at BTI Lagos in Nigeria and furthered her education at a prestigious beauty academy in South Africa, becoming a certified esthetician and a skincare expert. Her dedication and expertise have propelled her to establish one of the finest spas in the eastern region, as well as one in Delta State.
In addition to her spa ventures, Chichi has successfully launched a line of skincare products that are approved by both NAFDAC and dermatologists. Her commitment to quality and excellence has earned her recognition as a trusted name in the skincare industry.
As a certified spa consultant, Chichi is equipped to offer guidance and support to fellow spa therapists and aspiring entrepreneurs. Her expertise extends to helping individuals looking to start their own spas, providing insights on effective spa management, and suggesting strategies to expand services and maximize profits.
Chichi Gift Egbule's remarkable contributions have not gone unnoticed. She has been honored with prestigious awards, including the Icon Afrik Awards and the Nigerian Humanitarian and Achievers Awards. These accolades reflect her commitment to excellence and recognize her outstanding achievements in the beauty and spa realm.
In the fast-paced world of beauty and wellness, Chichi Gift Egbule continues to make a lasting impact. Through Kamdies Skincare SPA and Kamdies Cosmetics Stores, she remains dedicated to providing exceptional services and products that enhance the well-being and confidence of her clients.
As Chichi Gift Egbule continues to shine as a trailblazer in the beauty industry, her remarkable journey serves as an inspiration to aspiring entrepreneurs and estheticians alike. Her dedication, expertise, and commitment to excellence have solidified her position as a prominent figure in the beauty and spa realm.
You may like
My Passion is to See the Girl Child Succeed-Queen Achalla Amarachukwu
Still basking in the euphoria of emerging the winner of Queen of South East Nigeria, Queen Achalla Amarachukwu, has pledged her commitment to continue to empower the down-trodden, as well as providing for the Girl Child In and out of the South East Region.
Speaking to journalists, on the sideline of her victory, and the commencement of her pet project- "Education the Right of Every Girl Child," Queen Achalla, who hails from Oyofo Oghe in Ezeagu Local Government Area of Enugu State, and a 300 level student of Nnamdi Azikiwe University Awka, Anambra State, said she designed the project to touch lives of the Girl Child in Nigeria in a different platform.
"Charity begins at home, and not when we get to Rome! Don't just pray for the needy, bring out a bit from the little you have and offer to the needy; if everyone can do same, then there shall be ample opportunities for the needy. Coming together makes us stronger!
"BEAUTY IS NOT ENOUGH'' is a pet project designed by me to empower young girls beyond physical beauty and inculcate the values of skills acquisition, knowledge, charisma, purpose, smart work & self-sufficient-ness to the Girl Child.
"As a role model and philanthropist, I have decided to help the Girl Child and also be a voice for them to get more assistance no matter how little, "I have spent a lot of time with them, as well as encouraged them to look up to God the creator of man.
"I wish to also use this platform to thank everyone that supported me and also plead for more support because the society needs much more from us. The Girl Child need our care and support."
It would be recalled that Queen Achalla Amarachukwu, emerged Queen of South East Nigeria Pageant Winner , at an event organised at the Oma Event Center, Awka, by Newsland Integrated Media Services, last October
.
Ghana Weaving Braids You can Recreate to Look Stunning
Styling and maintaining your hair is as important as wearing a stylish outfit. Whenever you make a new hairstyle, you tend to look more pretty. Moreover, your hair is one of the first things people notice about you. Therefore, you shouldn't hesitate to make your hair look good at all times.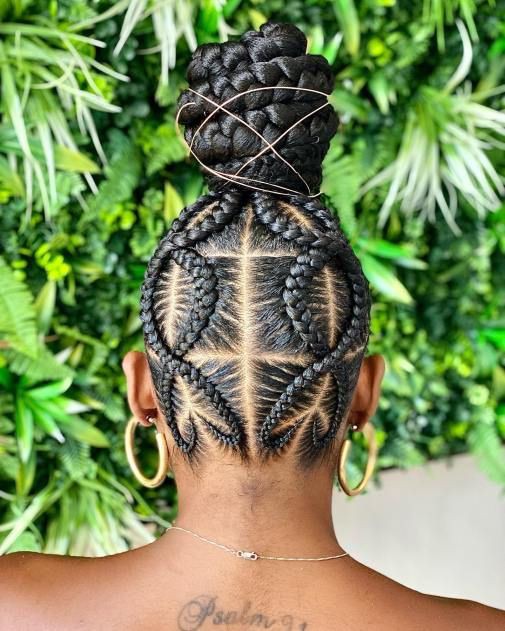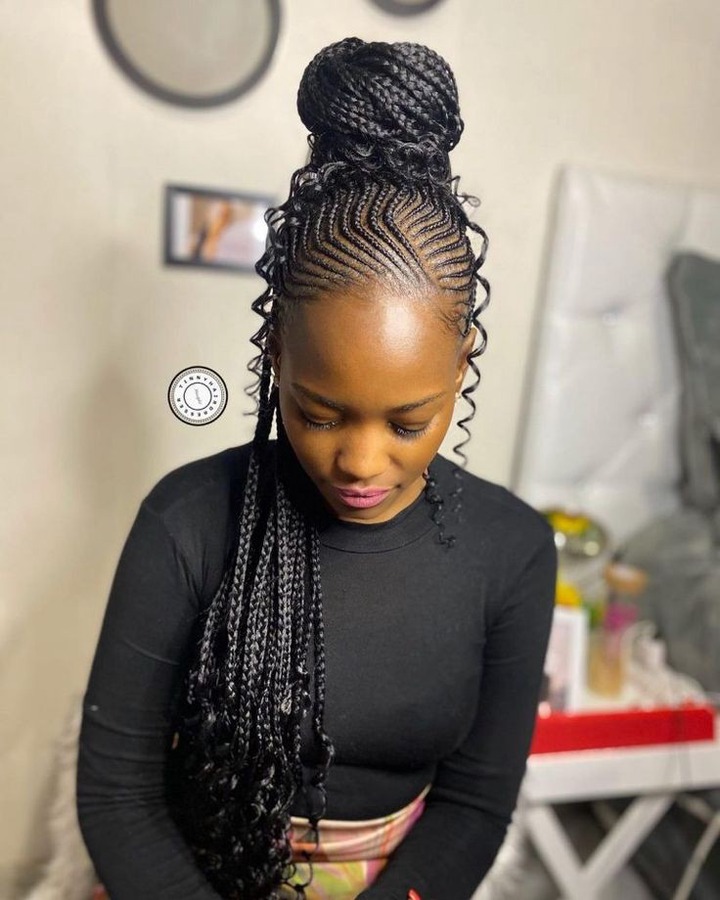 These days, there are a variety of options as far as hair care is concerned. You can opt for a low cut, a wig, or braids. Braids are more popular because they're stylish and unique. One category of braids you can try out when next you visit your stylist is Ghana weaving braids. And this article contains some attractive styles you can recreate.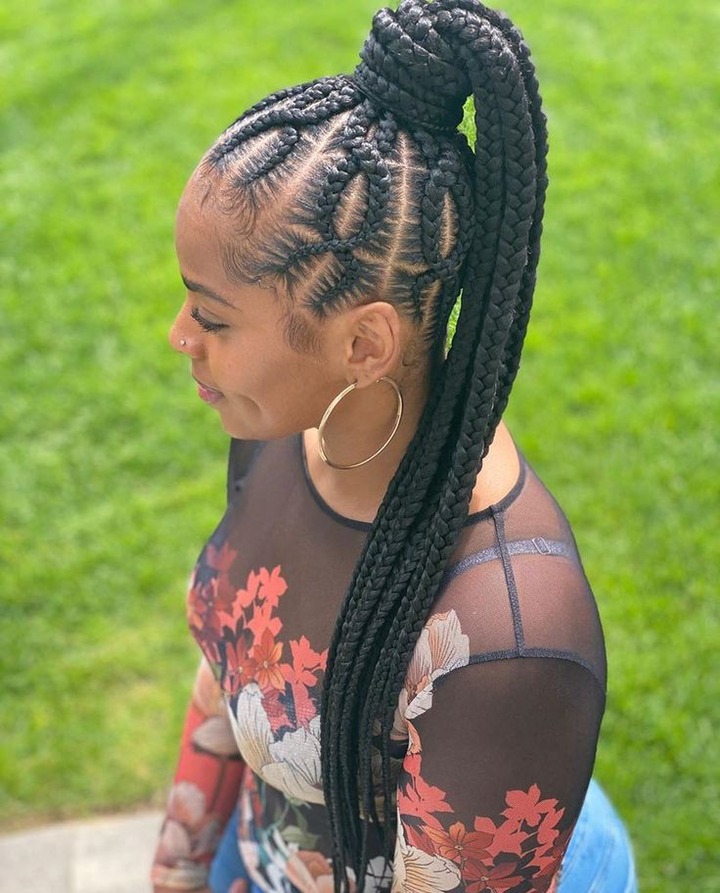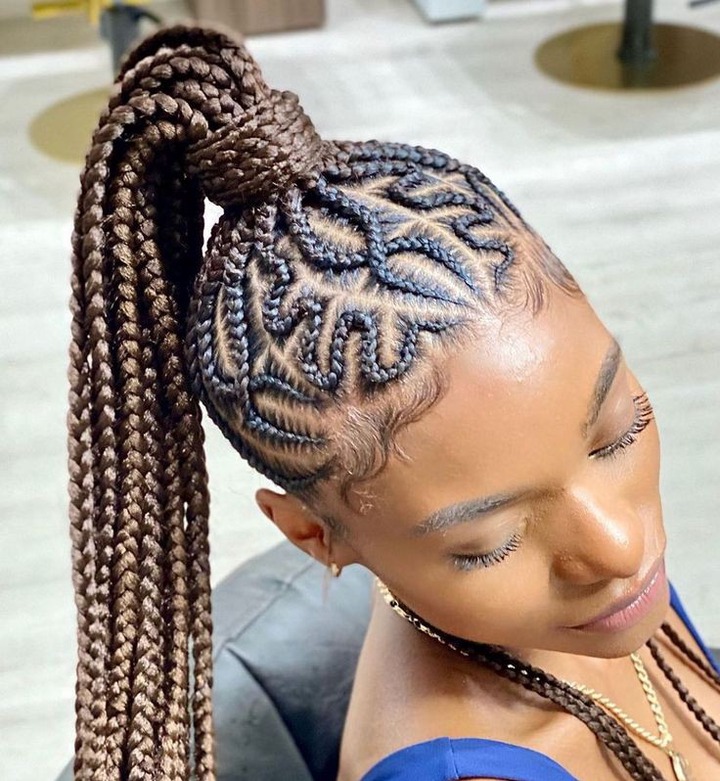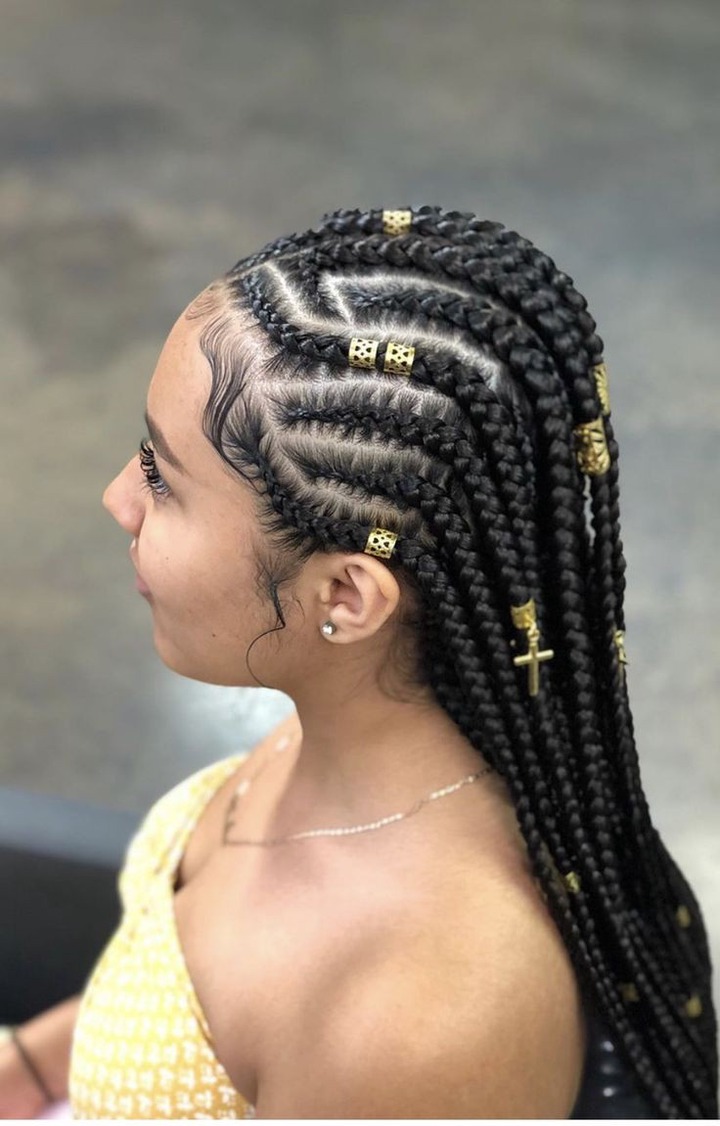 View pictures in App save up to 80% data.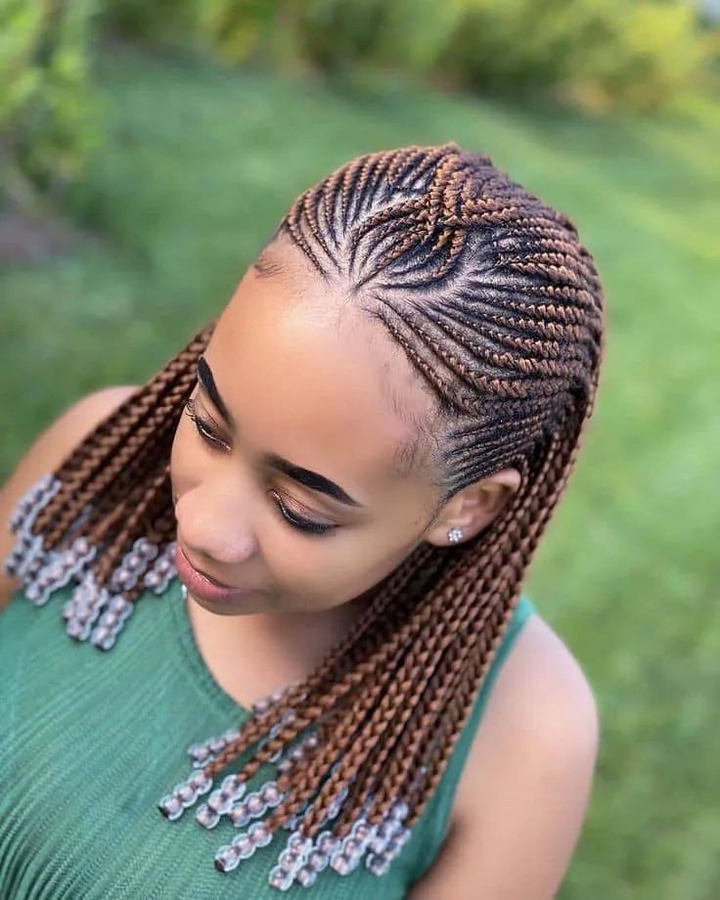 View pictures in App save up to 80% data.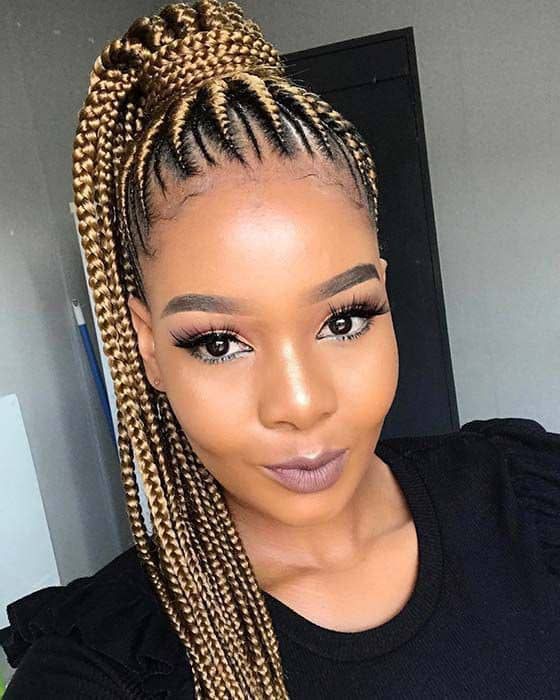 View pictures in App save up to 80% data.
Ghana weaving braids have been a trend for a while now because they're long-lasting and tend to look good on any lady that makes them. You can make your Ghana weaving as cornrows, shuku, or a combination of cornrows and one-one braids.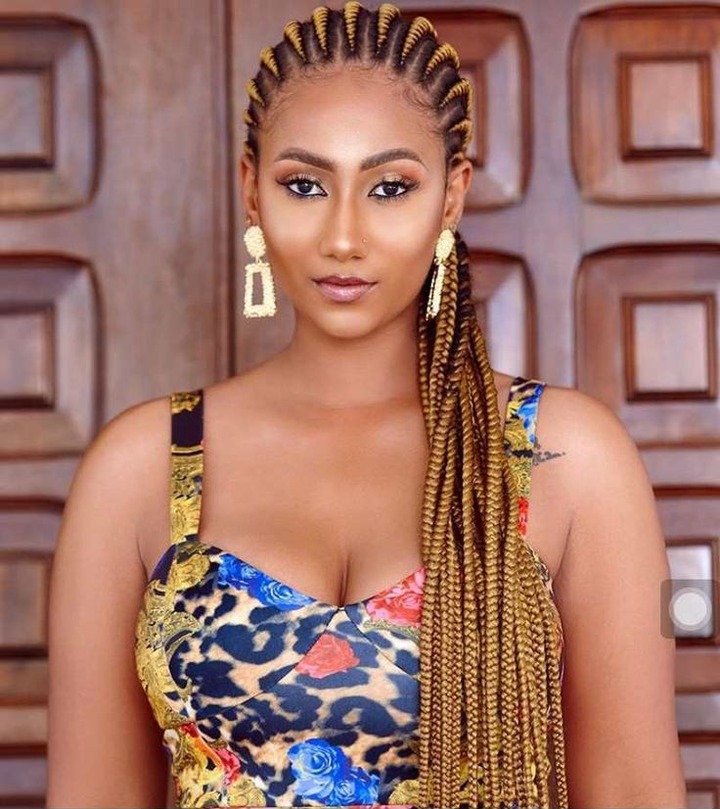 View pictures in App save up to 80% data.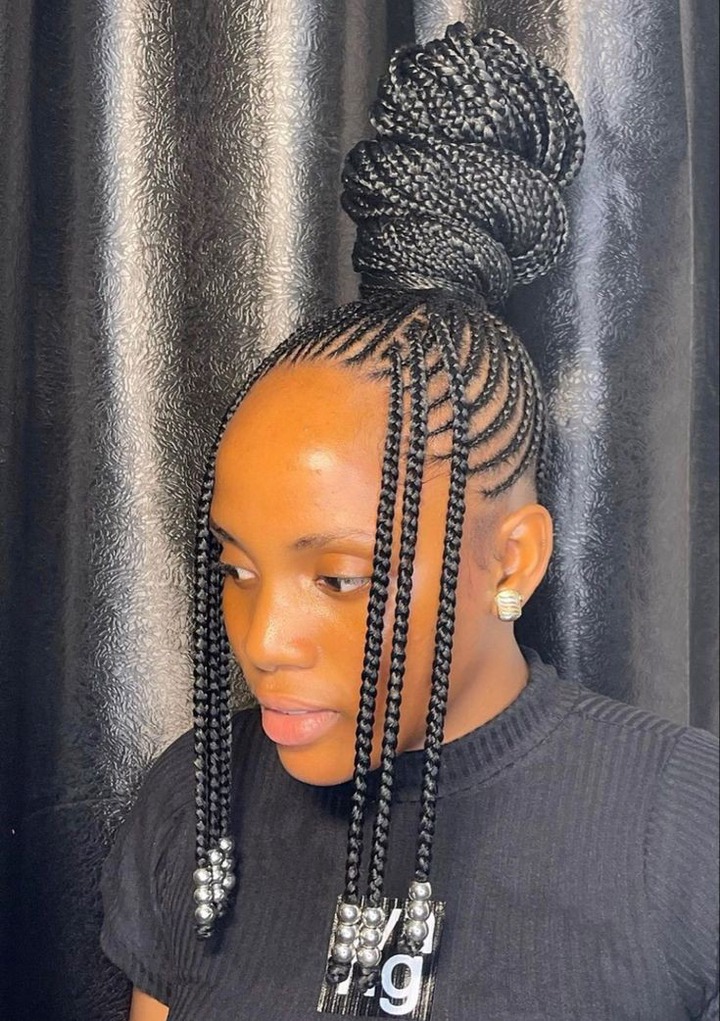 View pictures in App save up to 80% data.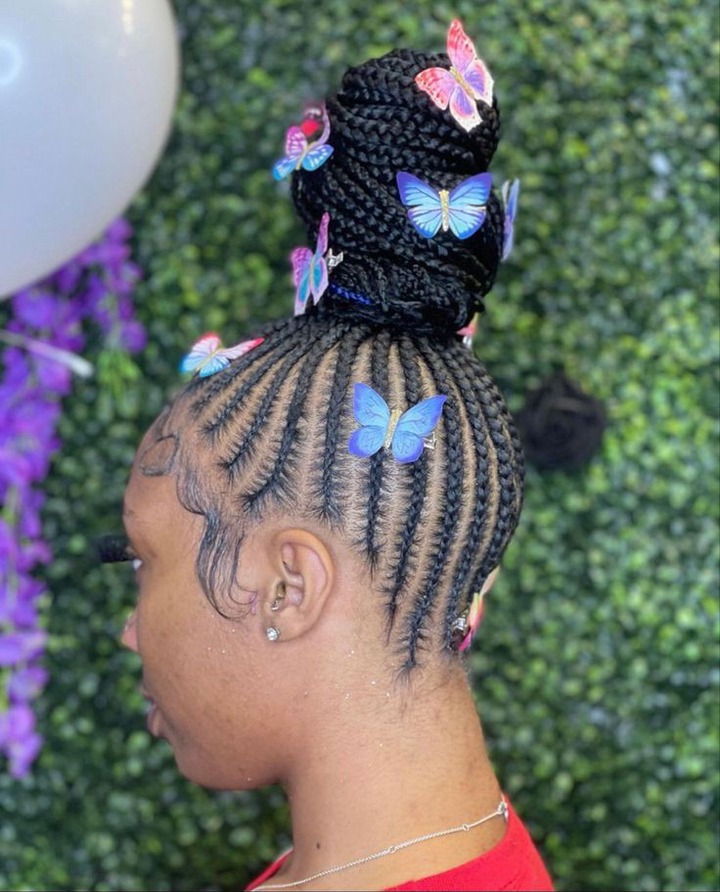 View pictures in App save up to 80% data.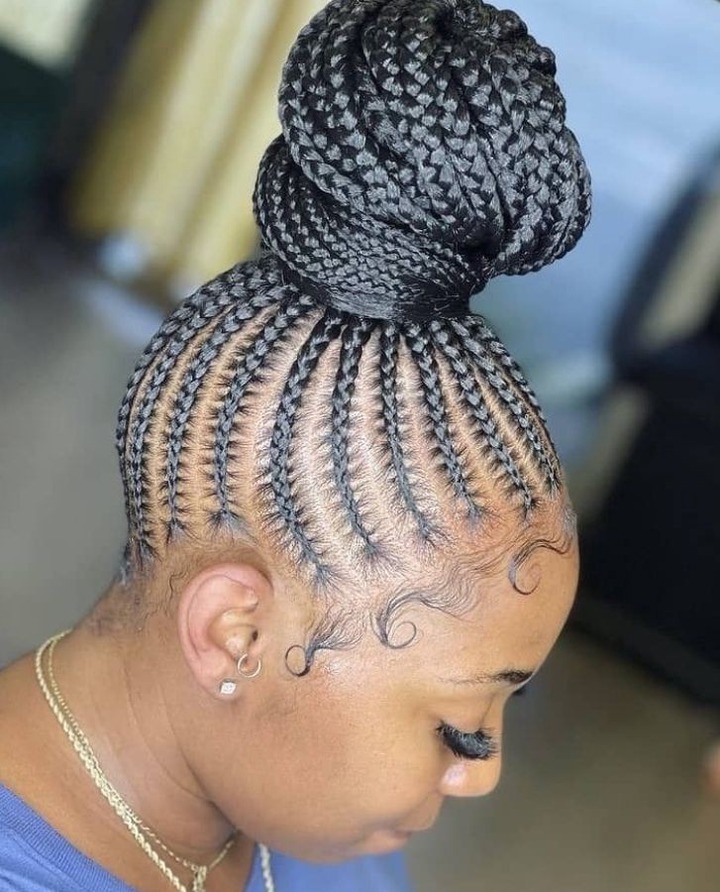 View pictures in App save up to 80% data.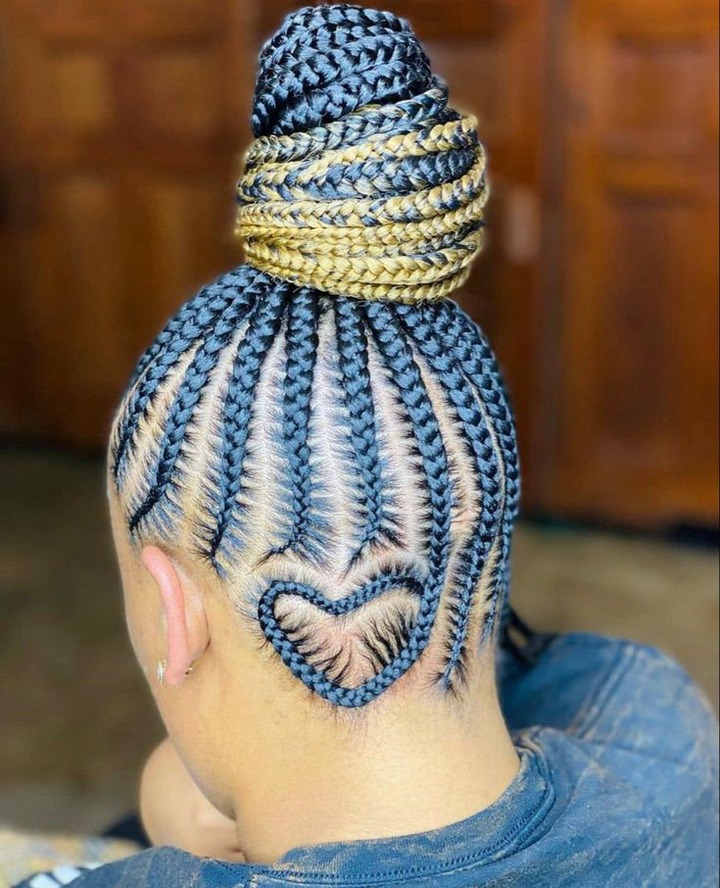 View pictures in App save up to 80% data.
You can style your Ghana weaving with colored attachments, rings, beads, hair clips, ribbons, or zigzag patterns.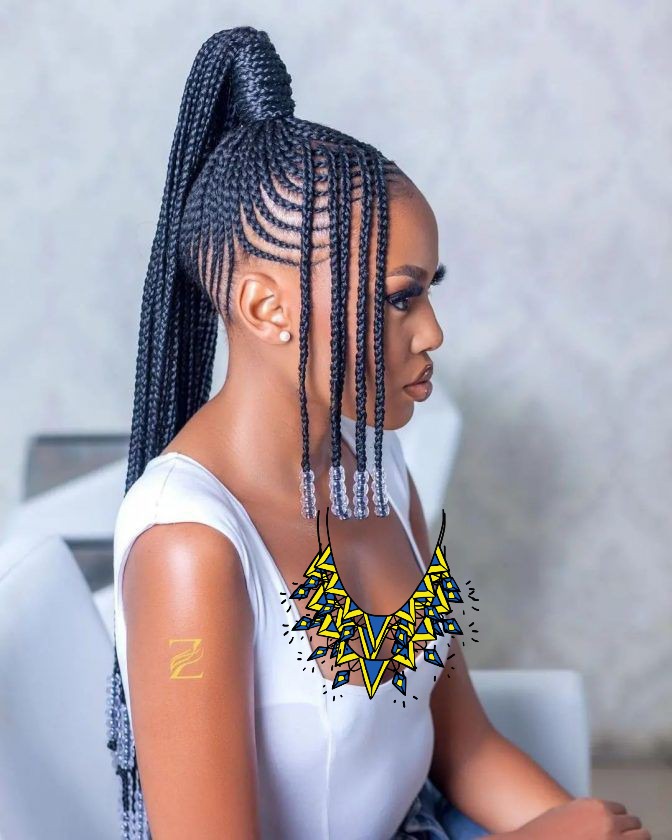 View pictures in App save up to 80% data.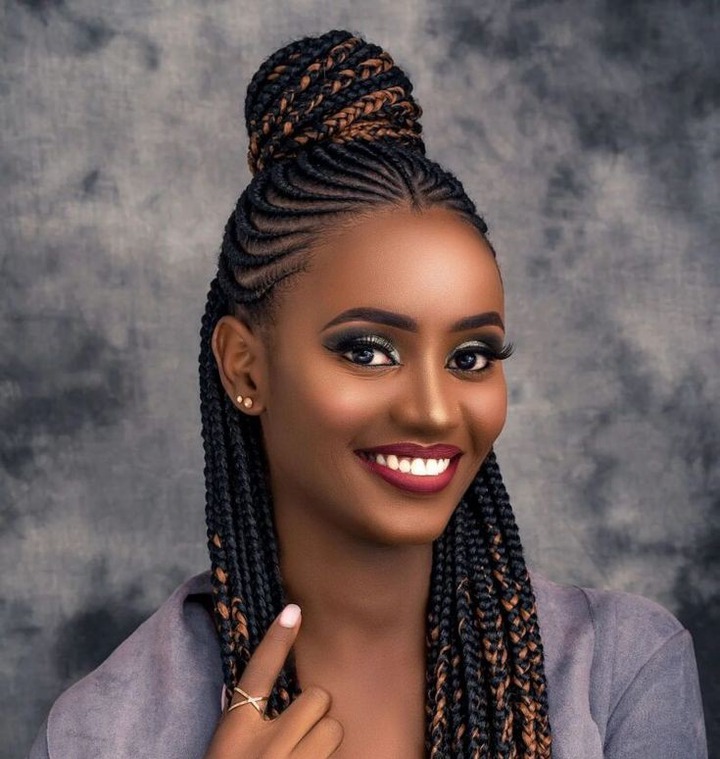 View pictures in App save up to 80% data.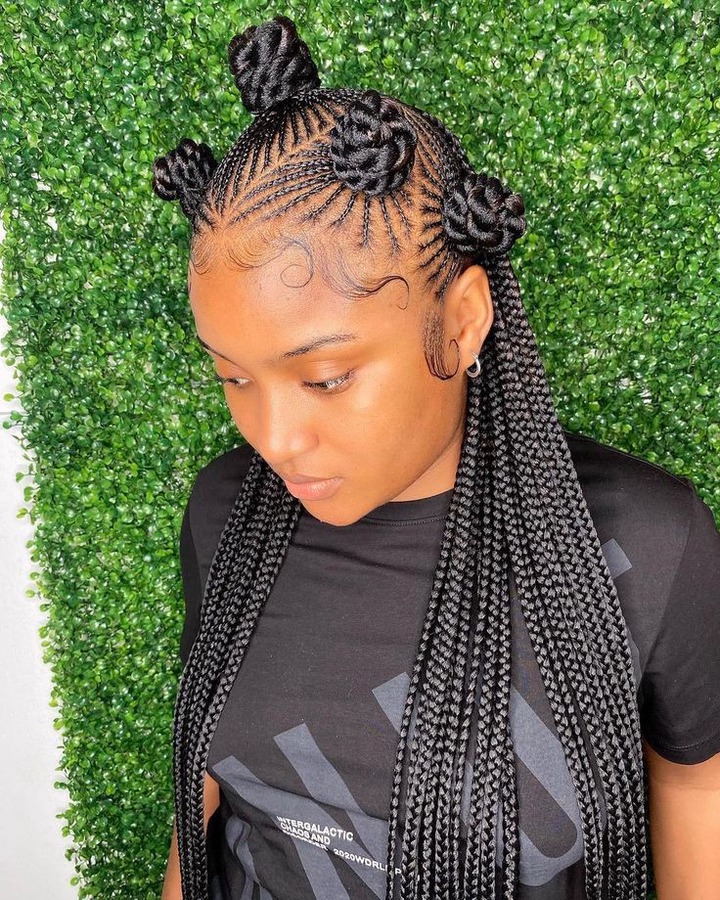 View pictures in App save up to 80% data.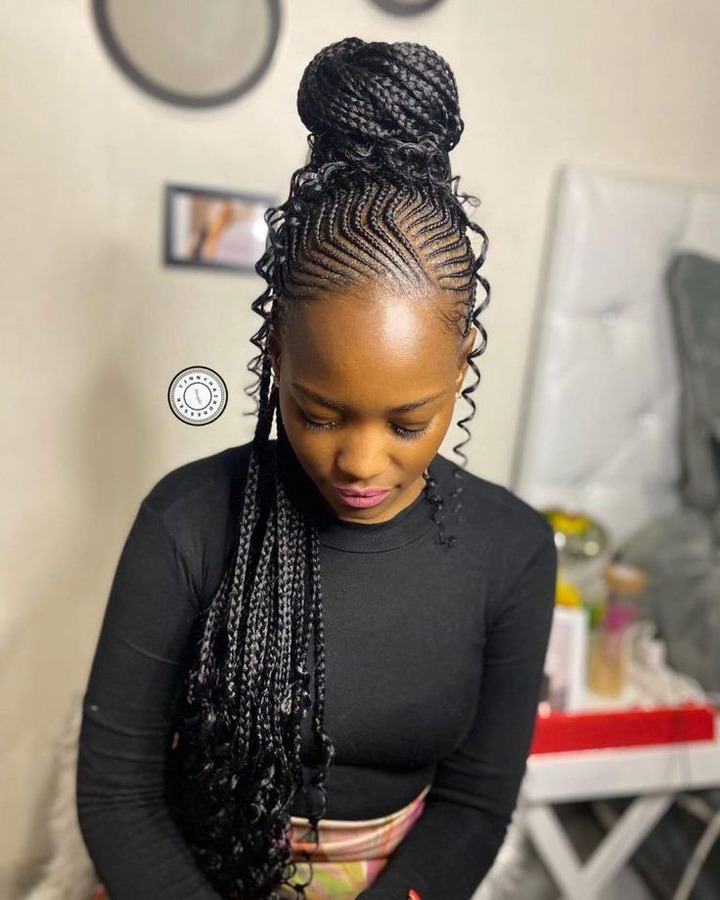 View pictures in App save up to 80% data.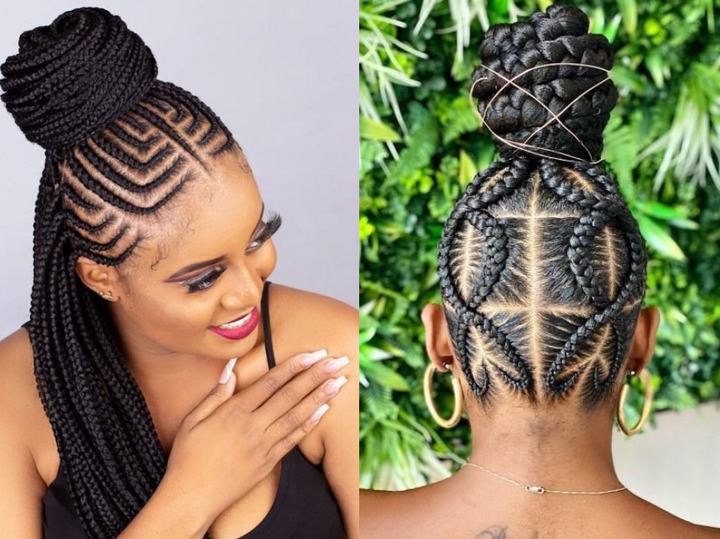 So, ladies, which of these Ghana weaving braids would be recreating?
PHOTOS: 4 Actresses Whose Daughters Are Talented Models
Fashion has helped in complimenting the beautiful of humans, as many of us can't do without checking out people who are known for inspiring different fashions styles and wears.
However, there are celebrities from the entertainment industry whose children are super models. In this article, I will be sharing with you some actresses whose daughters are talented models;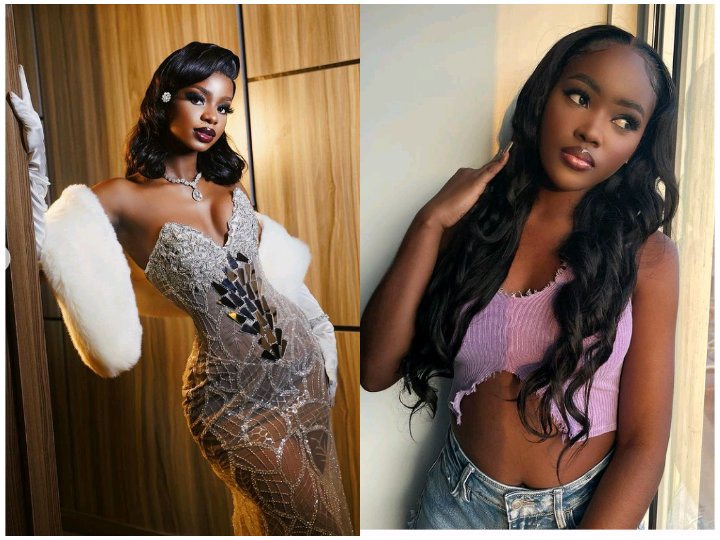 • Famous actress and model, Jerry Faye Hall became famous in the movie industry after was featured in popular America movie, "Batman" in 1989.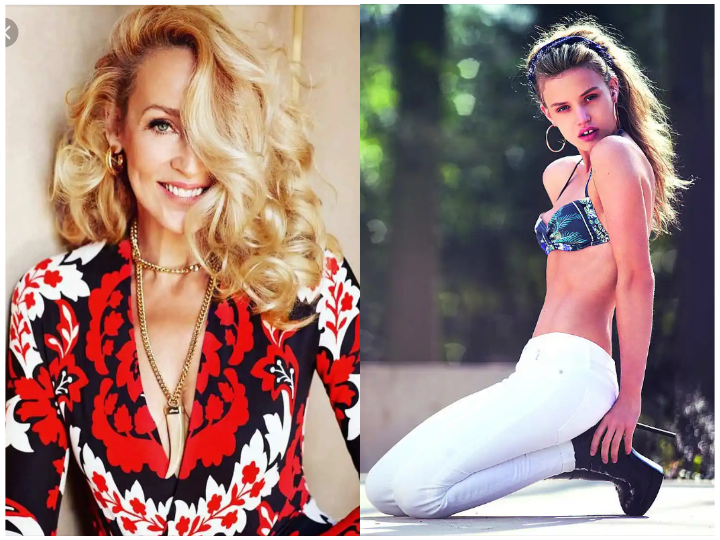 Her beautiful daughter, Georgia May Jagger, is a beauty and fashion model who has done excellently well in the industry. Since she got signed by Independent Models in 2008, she has walked the runways of famous fashion brands and has starred as a beauty mode in campaigns for several cosmetic brands (names withheld).
Her performance in the fashion world made her represent "British fashion" in the 2012 Summer Olympics closing ceremony alongside other famous celebrities.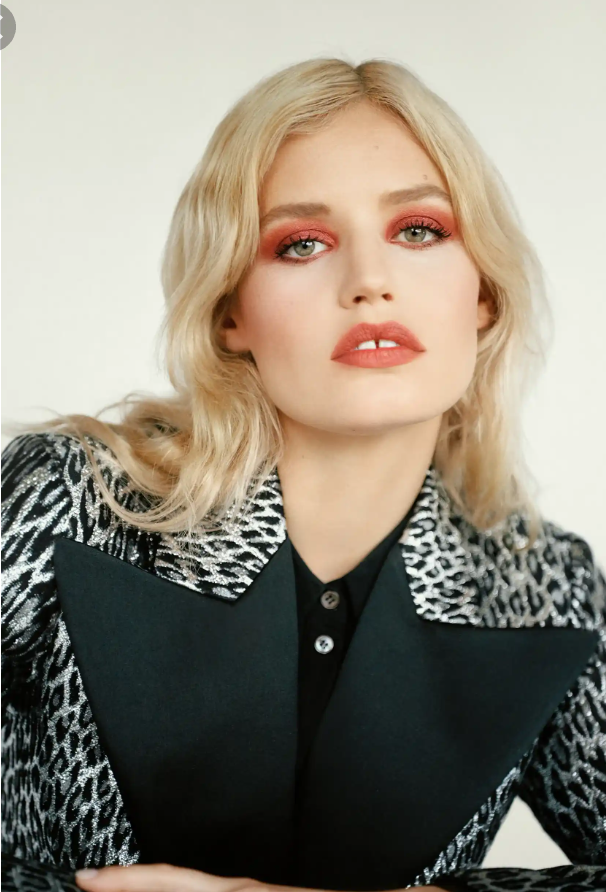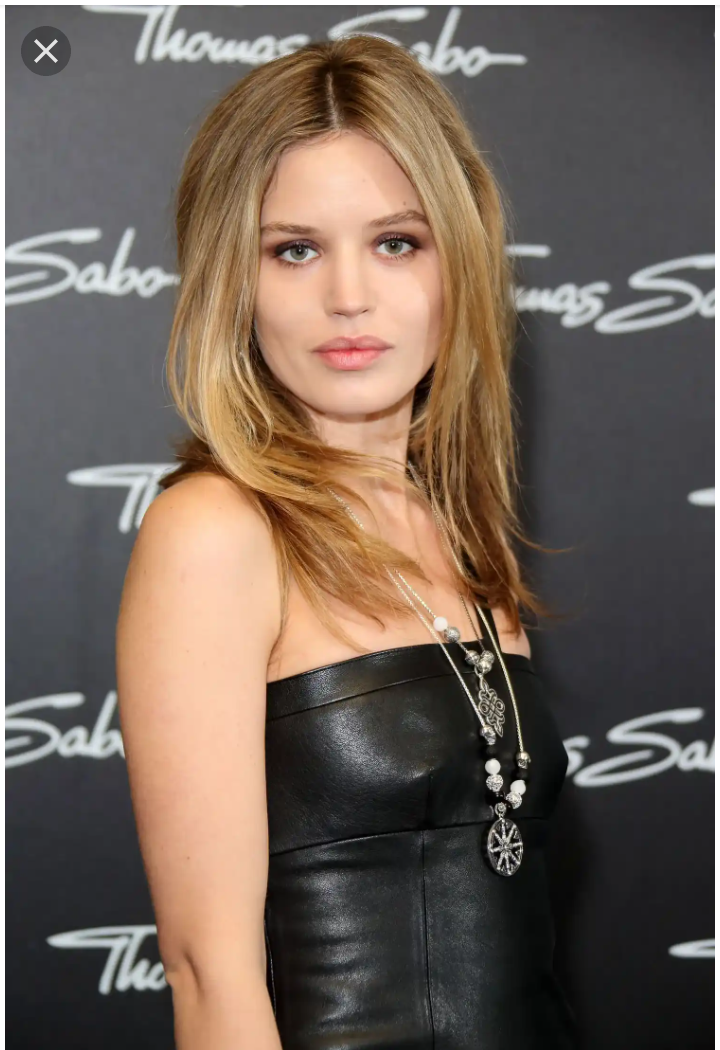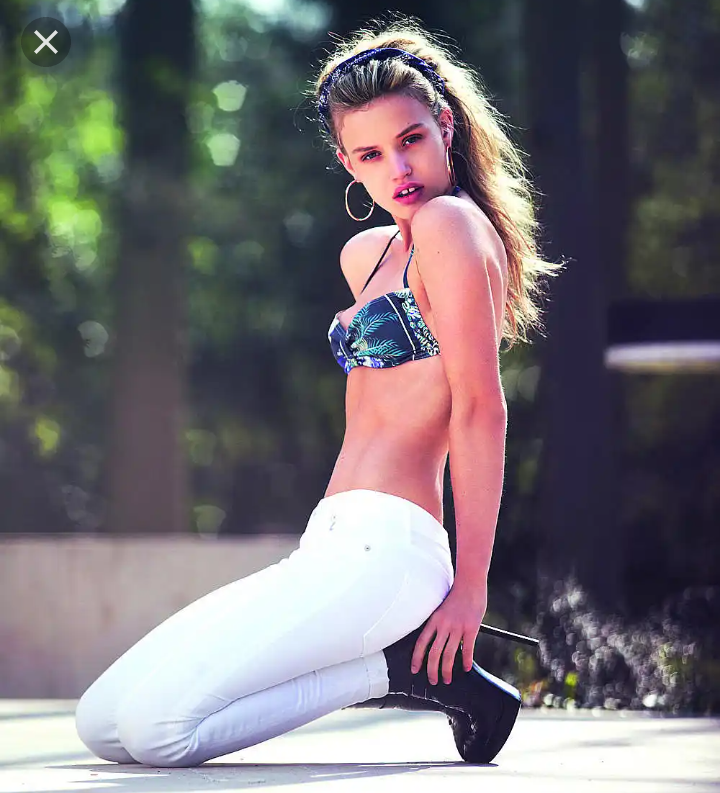 • One of the beautiful Nigerian actresses whose daughter is famous in the fashion industry is Iyabo Ojo.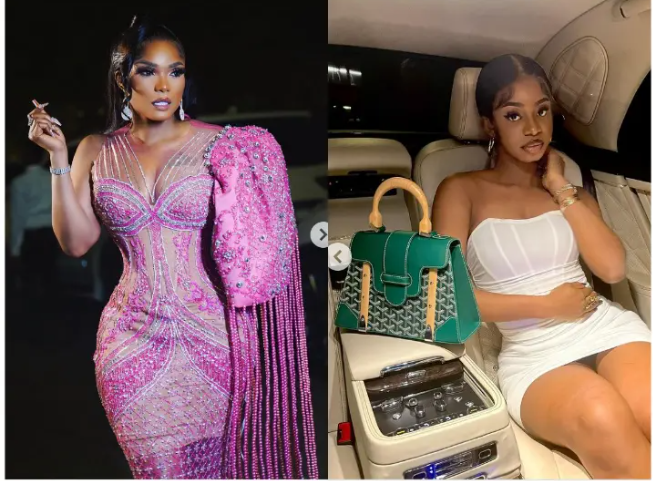 Her beautiful daughter, Priscilla Ojo, is multi-talented, as she is a model, actress and brand influencer. She has inspired lots of women with different fashion styles and outfits.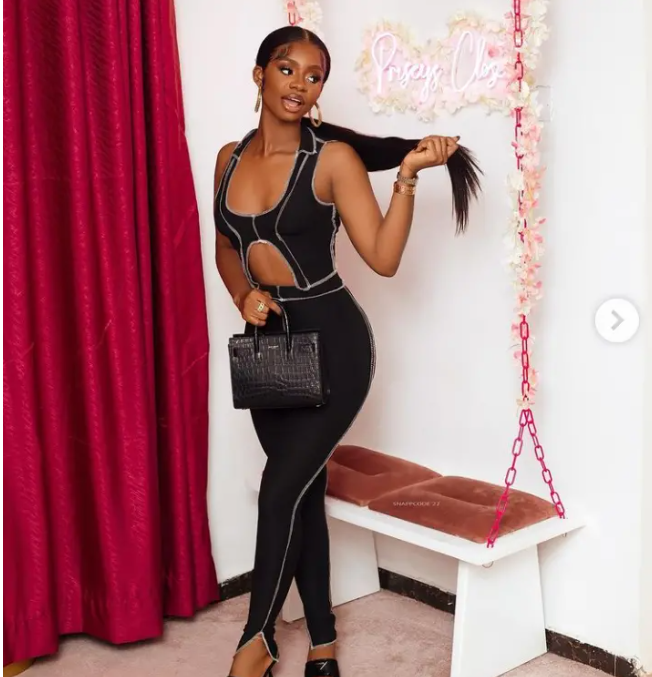 As a beauty and fashion model, she has worked with popular brands in and outside the country and has done multiple campaigns for several fashion and cosmetic brands.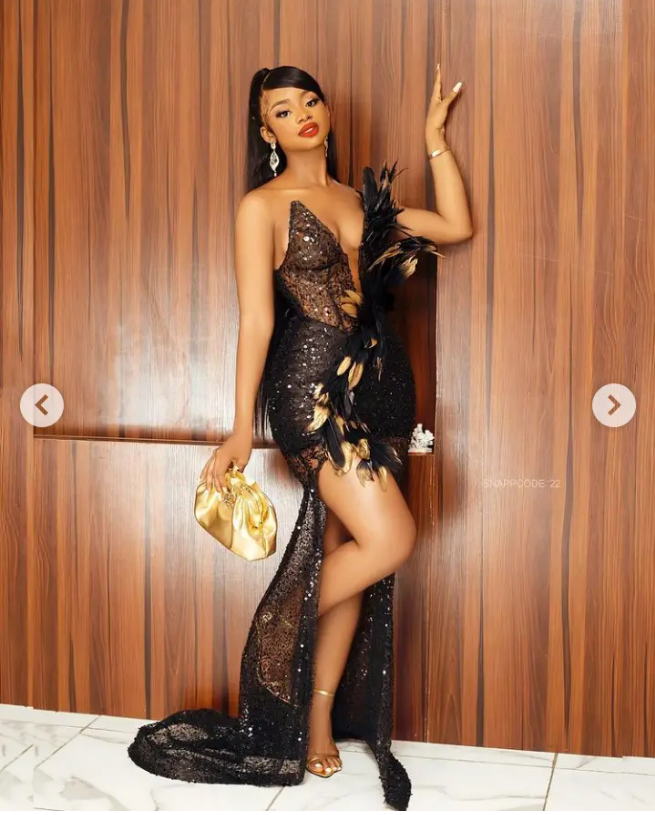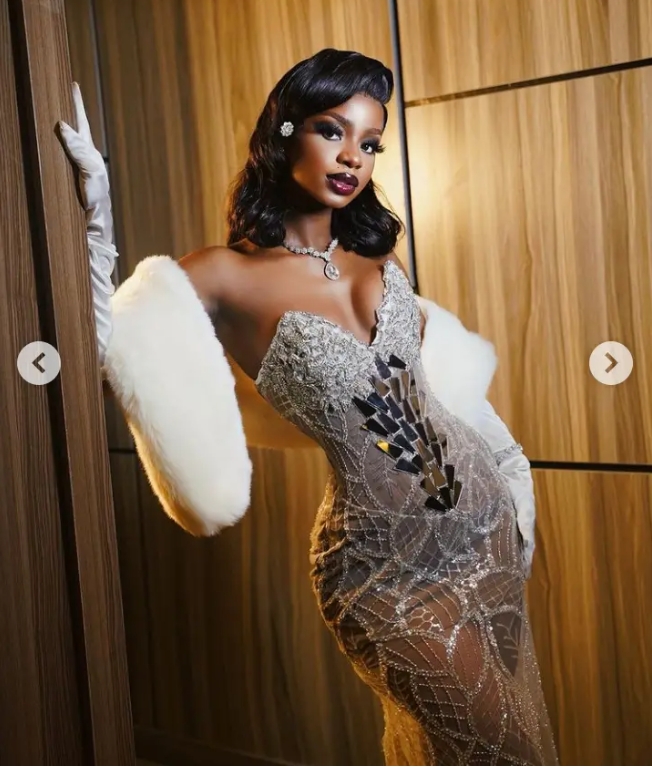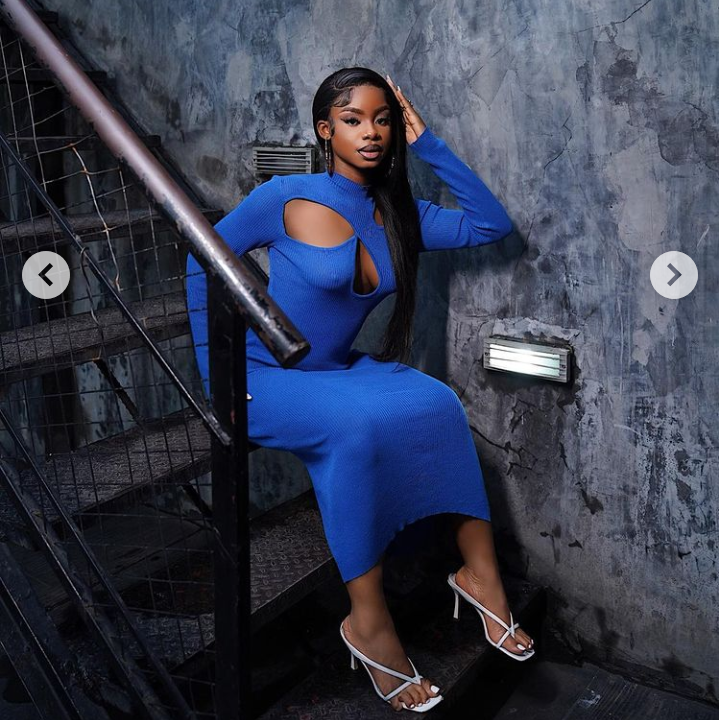 • Jada Koren Pinkett Smith is an American actress and talk show host, she is also the wife of veteran American actor and musician, Will Smith.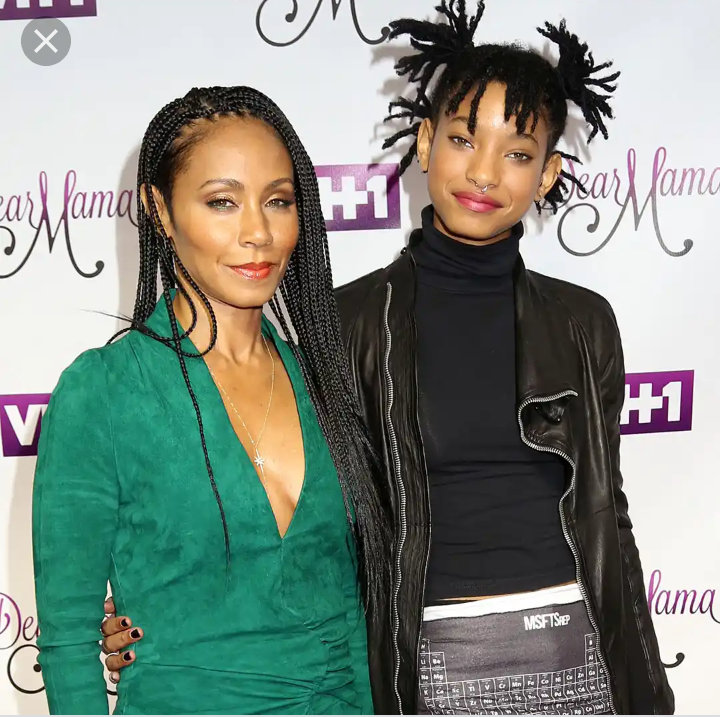 Jada Smith also has a daughter who is multi-talented. Her daughter, Willow Smith, is an actress, singer, model, media personality and brand influencer.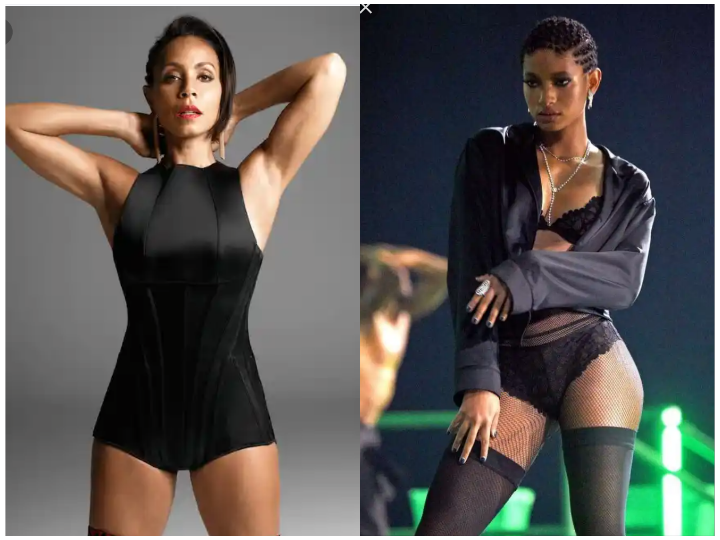 She has achieved success in multiple sectors of the entertainer industry, especially in the music, fashion and movie industry. As a model, she has walked in the runways of famous international fashion brands and has also covered the packs of different cosmetic products.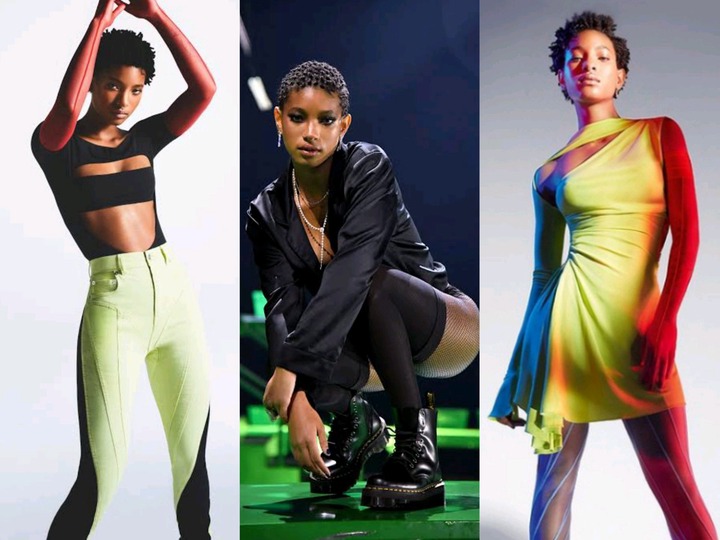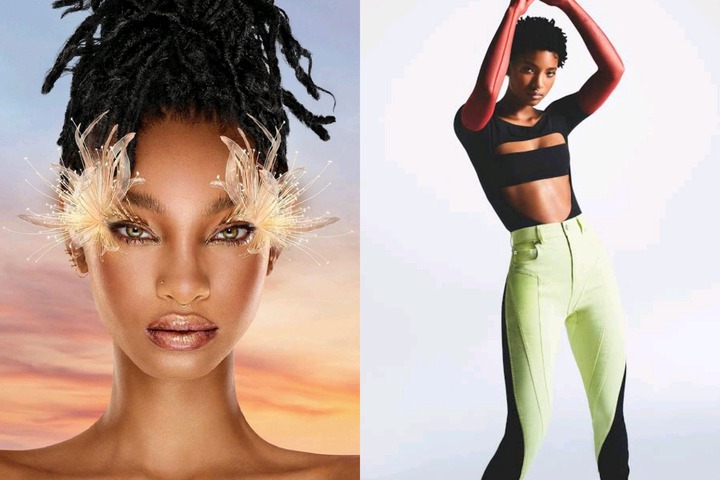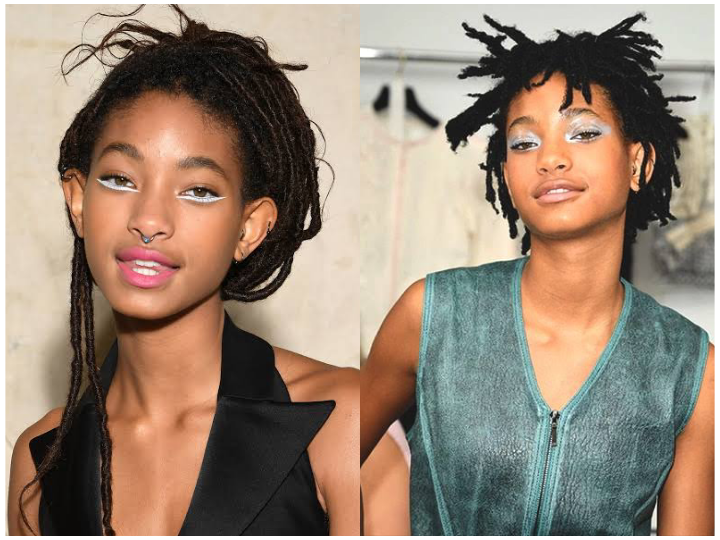 • Famous Nollywood actress, Mercy Aigbe is not only making waves in the movie industry but fashion industry, as she inspired her beautiful daughter in becoming one of the famous fashion models in the country.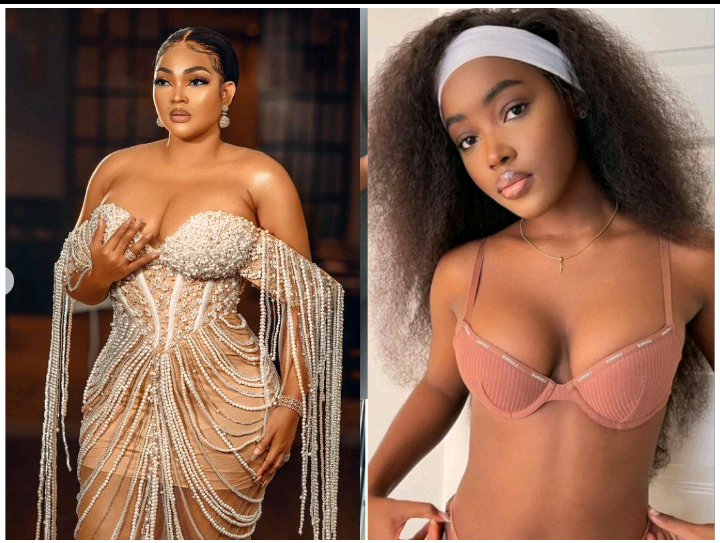 Her daughter, Michelle Aigbe, has grown to become one of the fast rising super models in the country, as she has promoted multiple fashion styles and wears.
She has also signed multiple endorsement deals with different fashion and cosmetic brands in the country.